OFFICIAL 2021 LAW ABIDING BIKER™ MEDIA PATRON MEMBER RIDE AND MEETUP EVENT!
DATE:
TIME:
From about 10:00am to 5:00pm
Location:
The ride portion will start at a location near the Placerville, CA area. We will guide the group to the final destination for a late afternoon dinner & social event. (only announced to confirmed participants after requirements have been met)
INITIAL REQUIREMENTS TO SIGN UP AND PARTICIPATE IN THE EVENT:
Must be signed up as an Official mid-level or above Patron Member of Law Abiding Biker Media prior to March 29, 2021.

That's 3 months prior to the event

Further requirements in the sign-up form below
DEADLINE FOR SIGNING UP:
CLOSED/DEADLINE REACHED.

No submissions or entries will be accepted now.
Thanks for your interest as a mid-level or above Patron member in signing up for and attending the Law Abiding Biker™ Media official member-only 2021 motorcycle ride and meetup event!!
Unfortunately, the deadline for signing up was May 1, 2021, at midnight (PDT). We will not make any exceptions for logistical, safety, and security reasons. These are large events and must be organized properly & timely for a successful event!
Thanks for your understanding. Maybe we'll see you at next year's event! (TBD)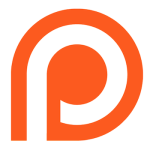 Get Signed up as a Patron Member here & Get Benefits!! It helps assure we can continue our mission to help, educate, entertain, and inspire as many bikers as we can worldwide!!
OFFICIAL EVENT SIGN UP FORM:
Sorry. This form is no longer available.