OFFICIAL 2023 LAW ABIDING BIKER™ MEDIA PATRON MEMBER RIDE AND MEETUP EVENT!
DATE:
TIME:
From about 12:00am to 7:00pm
Location:
The ride portion will start at a location near the Hawthorne/Babbit, Nevada area. We will guide the group to the final destination around the Reno, Nevada area for a late afternoon dinner & social event. (only announced to confirmed participants after requirements have been met)
INITIAL REQUIREMENTS TO SIGN UP AND PARTICIPATE IN THE EVENT:
Must be signed up as an Official mid-level or above Patron Member of Law Abiding Biker Media prior to January 1, 2023.

That's 4 months prior to the event

Further requirements in the sign-up form below
DEADLINE FOR SIGNING UP:
March 15, 2023, at midnight (No Exceptions Will Be Made)
Thanks for your interest as a mid-level or above Patron member in signing up for and attending the Law Abiding Biker™ Media official member-only 2023 motorcycle ride and meetup event!!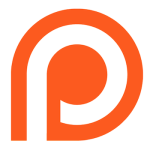 Get Signed up as a Patron Member here & Get Benefits!! It helps assure we can continue our mission to help, educate, entertain, and inspire as many bikers as we can worldwide!!
OFFICIAL EVENT SIGN-UP FORM: