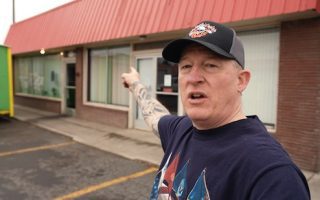 In January 2023 we purchased a new commercial building to house the Law Abiding Biker Store in Union Gap, WA. Until now, we'd been leasing a commercial facility in the Richland, WA area.
The building's location is on a main commercial street in Union Gap and about 15 minutes away from my home in the greater Yakima County area. It is also very close to Lurch's home and that's certainly a good thing since he's the Chief Operations Officer.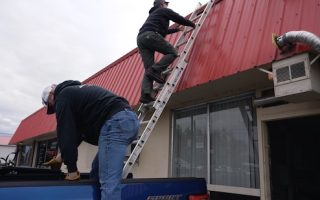 The building sits not far off Interstate 82, which is the main freeway running through Yakima, WA, so it will be easy for anyone to get to, including our store operations manager, Big Daddy Kane.
We are occupying one side of this building for the store and for now, we'll be leasing out the other side. Our side of the building does need some updating and alterations, which we are doing some of them to save some money and contracting the rest out.
We plan on moving the entire store and all inventory in June 2023 and leaving our Richland, WA location.
Law Abiding Biker Media has been going strong for 10 years now and continues to grow due to the support of the awesome biker community. We appreciate each and every one of you!
Stay tuned and get subscribed to the YouTube channel for updates on this process and other great content!
Join the Free Email Club!
If you appreciate this free information make sure to join the thousands of law abiding bikers that have already joined the free Email Club! You will be notified of new useful motorcycle content and techniques as we put them out. Join the Community now!