Podcast: Play in new window | Download | Embed
Subscribe: Apple Podcasts | RSS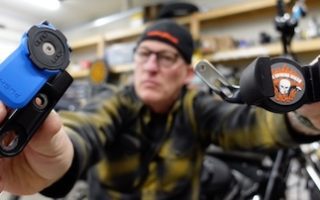 In this episode, we discuss the Quad Lock motorcycle cell phone holder. We bought one to see what they are all about. It's been flooding our social media advertising and we're sure it's been flooding yours. What is it all about and how does it stack up against the Biker Gripper?
We here at Law Abiding Biker Media are always open to examining and reviewing rivals to the Biker Gripper cell phone motorcycle mount system. To date, we have not found any other mount system that comes close to the strength, looks, build, quality, and functionality of the Biker Gripper.
So, after Quad Lock was spending loads of advertising dollars to push their motorcycle cell phone mount in front of us in our social media feeds, we bought one to handle and test it. Does the Quad Lock stack up to the world's best motorcycle cell phone mount, the Biker Gripper?

We did some research and found that the Quad Lock was actually a Kickstarter campaign back in 2011 backed by a couple of bicyclists out of Australia. The Quad Lock was originally designed for a bicycle environment, not a motorcycle environment. It was sold to bicyclists and at some point, the company wanted to expand its market and decided to try to market it to motorcyclists.
However, Quad Locks' motorcycle mount system has had serious vibration issues over the years, damaging smartphone cameras internally. And so, they've had to try to appease the angry motorcyclists with adaptations, by making a separate part called a vibration dampener that you can purchase for an additional $20.
Now, it seems clear that Quad Lock knew there was a problem with vibrations in their mount system for motorcycles. However, instead of including that part for motorcycle kits, they'll charge you for it. Unless of course, you want to damage your smartphone camera internally. It's also worth noting that all Quad Lock products are made in Chinese Factories.
To be fair, the Quad Lock system and cases seem to be of good quality

In contrast, the Biker Gripper motorcycle cell phone mount is produced and sold by a company of actual motorcyclists (bikers) and it was designed from the ground up for a motorcycle environment. That's why it has no vibration issues and does not damage smartphone cameras internally. The reason the Biker Gripper does not have vibration issues is that the gripper arms on the head move independently to absorb shaking and vibration. And, the rubber pad in the base with our logo on it actually provides grip and isolation from high-frequency vibration. Our logo, however badass it is, is a functional component of the gripper head. Also, the ball head system on the Biker Gripper has some give, unlike the rigid mounting system of the Quad Lock. Again, the Biker Gripper was made for motorcycles from the ground up.
And, to our knowledge, the Biker Gripper is the only motorcycle mount system manufactured in the USA and not in China.
After spending time with the Quad Lock, I can tell you that it's a finicky system, but you do get a bit smoother with it after practicing. You see, it's a four-tab lock system on the mount and you have to blindly align those four tabs up with the tab cutouts on the case. Once you do that, you then turn it a 1/4 turn to lock the tabs in. Trust me when I say, you'll definitely miss the tab alignment at times, which is a bit frustrating.
NEW FREE VIDEO RELEASED:
In contrast, the Biker Gripper cell phone motorcycle mount has no intricate locking system and is not finicky at all. Yup, easily pull one side or the other on the Biker Gripper head, push your smartphone in, and let the arm go. It comes out just as easy and in literally one second. It's so easy, you can even do it with bulky riding gloves on! It was designed for motorcyclists and that environment.
Sponsor-Ciro 3D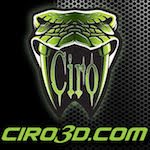 Innovative products for Harley-Davidson & Goldwing
Affordable chrome, lighting, and comfort products
Ciro 3D has a passion for design and innovation
Sponsor-RickRak

The Ultimate Motorcycle Luggage Rack Solution
Forget those messy straps and bungee cords
Go strapless with a RickRak quick attach luggage system & quality bag
Sponsor-Butt Buffer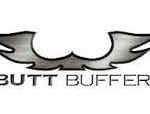 Want to ride longer?
Tired of a sore and achy ass?
Then fix it with a high-quality Butt Buffer seat cushion?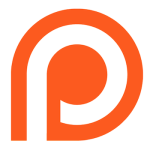 Ronald Connelly of Indianapolis, Indiana
David Boullion of Beaumont, Texas
Gregory Carpenter of Amelia, Ohio
Join the Free Email Club!
If you appreciate this free information make sure to join the thousands of law abiding bikers that have already joined the free Email Club! You will be notified of new useful motorcycle content and techniques as we put them out. Join the Community now!