Podcast: Play in new window | Download | Embed
Subscribe: Apple Podcasts | RSS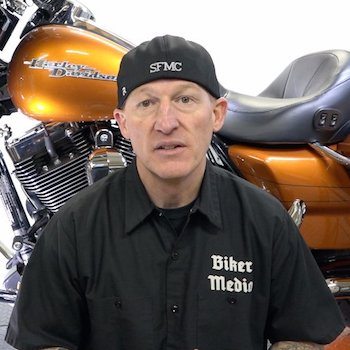 This is an interview with me, Ryan Urlacher, CEO of Law Abiding Biker Media. I was contacted by freelance writer Janalee Chmel as she wanted to write a story on me for one, if not two different magazine publications. The story is at least going to appear in a tattoo magazine called Inkspired. Yes, I have tattoos and am a biker, so she thought it was fitting. Janalee has been following the Law Abiding Biker Podcast, our YouTube Channel, our website articles, our online motorcycle store, and joined our email club to learn all she could about us. She was also very interested in our Exclusive Patron Membership and benefits.

I recorded this interview and let you listen in as Janalee asks me a ton of great questions. She really digs in and gets behind the scenes of Law Abiding Biker Media and how I, Ryan Urlacher, founded and continue to run Law Abiding Biker Media with all its different aspects. I share many of my thoughts from the past 5 years since the inception of Law Abiding Biker Media back in March of 2013. I started this endeavor back then with nothing more than an iPad, microphone, and computer and used my daughter's closet as a soundproof recording room. Wow, we have come along way since then.
We also discuss some of the hard times we've endured, such as our recent December 2017 online store storage facility fire where we lost all of our inventory and were not insured for it. I give you my deepest thoughts on the matter and what it's taking to try and rebuild that particular part of the business.
Update 10/17/18:
Here is another place online that the interview article was placed if you'd like to read it.

Law Abiding Biker Media has grown rapidly in the last 5 years and we continue to move forward into the future. Everyone behind the scenes here continues to put in countless hours of blood, sweat, and tears to serve the motorcycle/biker community. We could not have gotten to where we are without the support of that community, which I am still humbled by each day.
Law Abiding Biker Media, Inc Mission Statement:
Helping as many bikers as we can worldwide using media to educate, entertain, and build a trusted online biker community. And, to promote & sell quality trusted motorcycle related products online backed with great customer support.
You'll have to listen in to this episode to get all the details and hear my thoughts.
New Free Video:
Sponsor-Ciro 3D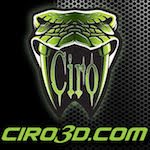 Innovative products for Harley-Davidson
Affordable chrome, lighting, and comfort products
Ciro 3D has a passion for design and innovation
Sponsor-RickRak

The Ultimate Motorcycle Luggage Rack Solution
Forget those messy straps and bungee cords
Go strapless with a RickRak quick attach luggage system & quality bag
New Patrons:
Fred Cramer of Camp Hill, PA

Kevin Kent of Bothell, WA

David Wolf of Edmond, Oklahoma

David Schwartz of Israel

David King

BigShow Wells of Crofton, Maryland

Clyde Wildes of San Fransisco, California

Darren Contino of Palmdale, California

Joe Daniels of Stafford, Virginia


Peter Bavasi of La Jolla, California

Michael Fahrbach of haven Kansas

Steve Boyland of Maryland

Steven Stratton of Stockton, CA

Michael Mazzitelli

Claude Nease
Join the Free Email Club!
If you appreciate this free information make sure to join the thousands of law abiding bikers that have already joined the free Email Club! You will be notified of new useful motorcycle content and techniques as we put them out. Join the Community now!