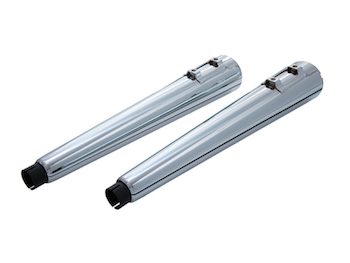 Video-We show you how to install Ciro 3D Megaphone Mufflers with carbon fiber tips on a Harley-Davidson motorcycle in this tutorial video. We also give you a real world overview and sound test of the Ciro 3D Megaphone Mufflers.
We installed the Megaphones on Rick "Big Daddy" Kane's 2001 Harley Road King. We really liked the quality, look, and overall sound of these mufflers. You can add different tips depending on your taste.
Note: Support this free video and website. Please purchase Ciro 3D items from the Official Law Abiding Biker Store!