Podcast: Play in new window | Download | Embed
Subscribe: Apple Podcasts | RSS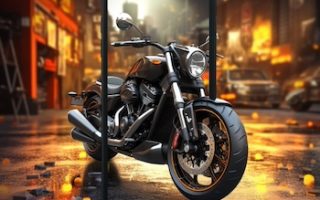 In this episode, I'm joined by Lurch and we talk about the motorcycle apps we have tested and used. We also talk about some that we no longer use. Mapping, weather, location sharing, and other motorcycle apps can make your trip much more seamless. Over the years we've narrowed our list of apps down to what we think are the best.
Motorcycle apps can be highly beneficial to riders in several ways. Here are some of the key advantages:
Navigation and GPS: Many motorcycle-specific apps offer specialized navigation features designed for riders. They can provide routes that take into account factors like winding roads, and scenic routes, and avoid highways. Some apps also offer offline maps, which can be crucial in areas with limited or no cellular coverage.
Safety Features: Some apps include features aimed at enhancing rider safety. These can include real-time traffic updates, accident alerts, and road hazard notifications. Additionally, some apps have features that can track your ride and notify emergency contacts in case of an accident.
Maintenance and Service: There are apps available that help riders keep track of their motorcycle's maintenance schedule. They can send reminders for services like oil changes, tire replacements, and other regular maintenance tasks.
Community and Social Interaction: Many motorcycle apps have social features that allow riders to connect with others in the motorcycle community. This can include forums, group rides, event listings, and the ability to share routes or experiences.


Weather Updates: Some motorcycle apps provide real-time weather updates, which can be crucial for planning rides and avoiding inclement weather.
Fuel and Expense Tracking: Apps can help riders keep track of fuel expenses and mileage. This can be useful for budgeting and for planning longer trips.
Route Planning and Sharing: Many apps allow riders to plan routes in advance, often with features that let you customize the type of roads you prefer. You can also share your routes with other riders or save them for future reference.
Gear and Accessories Shopping: Some apps have integrated online stores where riders can shop for motorcycle gear, accessories, and parts. This can be convenient for finding and purchasing the equipment you need.
Rider Statistics and Analytics: Certain apps can track and analyze your riding habits, providing insights on factors like speed, distance, and even lean angles on turns. This information can be valuable for improving your riding skills.
Insurance and Documentation: Some apps allow you to store important documents like your motorcycle registration, insurance, and license digitally. This can be a handy backup in case you forget or lose your physical copies.
Event and Ride Planning: Many motorcycle apps have features that allow users to find and join group rides, as well as discover motorcycle-related events and meetups happening in their area.
Overall, motorcycle apps can enhance the riding experience by providing tools and resources that cater specifically to the needs and interests of motorcyclists. They can help riders plan and execute safer, more enjoyable journeys.

Motorcycle apps we discussed:
Mapping

Harley Ride Planner
Rever
InRoute
Indian Ride Command
Google Maps
Waze

Weather

Carrot Weather
Drive Weather

Motor Tuning Apps
Location Sharing

Apple Find My
Life360
Glympse

Fuel
NEW FREE VIDEO RELEASED:
Sponsor-Ciro 3D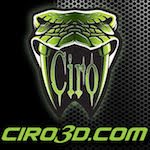 Innovative products for Harley-Davidson & Goldwing
Affordable chrome, lighting, and comfort products
Ciro 3D has a passion for design and innovation
Sponsor-RickRak

The Ultimate Motorcycle Luggage Rack Solution
Forget those messy straps and bungee cords
Go strapless with a RickRak quick attach luggage system & quality bag
Sponsor-Butt Buffer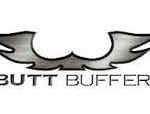 Want to ride longer?
Tired of a sore and achy ass?
Then fix it with a high-quality Butt Buffer seat cushion?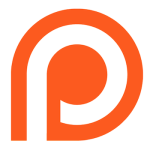 Anthony Pequeno of Thornton, Colorado
Brian Baker of Richmond, Rhode Island
Yoan Wong
Join the Free Email Club!
If you appreciate this free information make sure to join the thousands of law abiding bikers that have already joined the free Email Club! You will be notified of new useful motorcycle content and techniques as we put them out. Join the Community now!