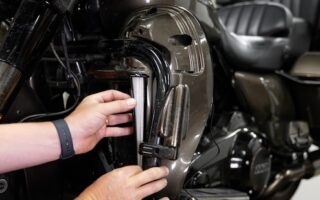 In this completely free tutorial video, we show how to properly install Ciro Fang Lower Fairing Lights on a Harley-Davidson 2014 to present with lower fairing. (see the install tutorial video below)
If you appreciate all the free content we put out, please consider supporting us by purchasing Ciro products in the Law Abiding Biker Store. Thanks in advance.
Add unique and intense bright white LED light to the front of your bike with the Fang Lower Fairing Lights. These LEDs use new ultra-bright light technology for a radiant uniform glow.
The Ciro Fang Lower Fairing Lights create a wide spread of light, making them great for dark parking lots and low-speed maneuvering. Featuring amber turn signals, these lights increase visibility day or night.
This is another high-quality product by Ciro and it is plug-and-play for a super clean installation. We'll show you what you need to know for installation in this video.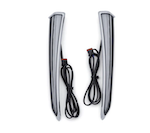 Join the Free Email Club!
If you appreciate this free information make sure to join the thousands of law abiding bikers that have already joined the free Email Club! You will be notified of new useful motorcycle content and techniques as we put them out. Join the Community now!