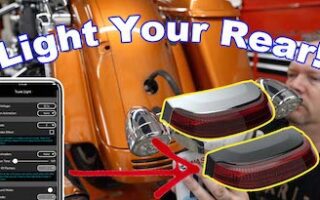 In this completely free tutorial video, we show how to properly install a Ciro Crown LED Tail Light with LightStrike Technology on a Harley-Davidson Street Glide. This Crown Tail Light will fit 14 & newer Street Glides, 15 & newer Road Glides, and 17 & newer Road King Specials.
If you appreciate all the free content we put out, please consider supporting us by purchasing Ciro products in the Law Abiding Biker Store. Thanks in advance.
Ciro's Crown Tail Light is filled with 3D designed optics to maximize the lighting effect and provide a modern take on the traditional light location. The Crown Tail Light is packed with automotive grade LEDs that spread the light and enhance safety, while filling the space that the factory forgot. With simple plug and play installation, chrome or black finish options and red or smoked lenses, this is sure to be a crowd-pleaser.
Ciro's Lightstrike Technology now turns your run and brake lighting functions into an animated display of brilliant Everlight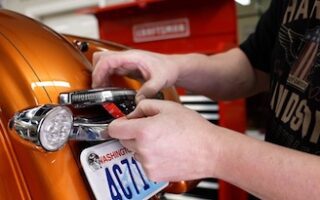 automotive grade LEDs. User selectable features allow a variety of run and brake modes, with an added strobe effect if desired. Adjustable timer settings give you full control and the ability to customize your lighting. We developed a brake burst mode to increase your safety at those extended stopping circumstances to make sure approaching traffic from the rear takes note. This user selectable feature creates a modulation of the brake light in a number of ways and frequencies.
Hundreds of lighting combinations are all accessible through an easy-to-use, Bluetooth controlled, free phone app. This app allows secure password protection, the ability to give your ride its own unique personality with the variety of start-up animations, along with all the functional light settings above.
This is another high-quality product by Ciro and it is plug and play for a super clean installation. We'll show you what you need to know for installation in this video.
Join the Free Email Club!
If you appreciate this free information make sure to join the thousands of law abiding bikers that have already joined the free Email Club! You will be notified of new useful motorcycle content and techniques as we put them out. Join the Community now!