Sena's new High Definition (HD) Speakers give you the same great sound just like the new Sena 50 series Bluetooth Communicators. Plug and play speakers connect to the standard Sena connector. Audio equalizer presets are available in the Sena smartphone app and/or the Harley Boom Box Infotainment System. Firmware update needed. (See resource links at the bottom for firmware info)
Sena High Definition (HD) speakers work with:
Once you have the latest version of firmware installed in your compatible Sena headset and adjust settings in the Sena smartphone app and/or in the Harley Boom Box Infotainment System, you'll get high-definition sound out of these speakers along with audio equalizer presets. Upgrade now!
More Information:
If you have any questions about current versions of Harley/Sena headset firmware updates or need the desktop device manager you can get it below. Please contact Harley-Davison support and Sena support directly with any questions or concerns about firmware versions and/or updates.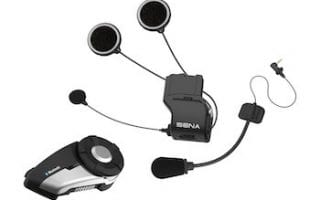 If you want to learn everything you need to know about the Harley-Davidson Boom Box Infotainment System and to get the most out of it, then check out our very popular Boom Box Video Tutorial Series!
**If you appreciate this article and video and find it helpful, please consider purchasing Sena HD speakers through the Law Abiding Biker Store!**
Other Helpful Resources:
UPDATE TO INFORMATION CONTAINED IN THE BELOW VIDEO:
02/26/21 UPDATE-HARLEY RELEASED A NEW FIRMWARE VERSION (3.1) THAT NOW SUPPORTS THE SENA HIGH DEF SPEAKERS FOR THE BOOM AUDIO 20S EVO AND 30K HEADSETS!