Podcast: Play in new window | Download | Embed
Subscribe: Apple Podcasts | RSS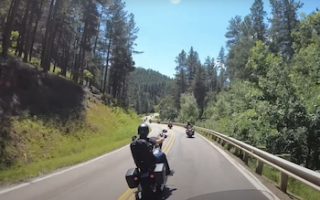 We have a big announcement! The 2024 Law Abiding Biker meet-up and Ride has been scheduled.
We are doing things a bit differently this year. As you may know, multiple "Unsanctioned" Patron meet-ups and rides are planned yearly by Patrons in the Law Abiding Biker Patron Only Private Facebook Group. Well, next year the Eastern US "Unsanctioned" meet-up group has invited the Law Abiding Biker crew to join in on their ride.
You see, we here at Law Abiding Biker plan the Patron meet-ups and rides. Patron Russell Roberts contacted us on behalf of the Eastern US Unsanctioned Ride group. They are planning the event, so we get to just attend for once. Many Patrons have requested us to come to the east side of the US. We look forward to meeting the Eastern US Patrons that we haven't had the chance to meet yet.
Here are the details:
Date: June 8, 2024
Time: mid-morning
Location: near Nashville, TN
Eligibility: Paid Patron Members

Must be signed up as a Patron no later than April 1, 2024

Lodging: Up to you

Recommended to stay within an hour or two of Nashville
How to sign up:
email Patron Member Russell Roberts to sign up

RussellDeanRoberts@gmail.com
Full ride details will be provided prior to the event. Marked as "going" in the FaceBook event is not sufficient for sign-up. You must email Russell.
Join the Free Email Club!
If you appreciate this free information make sure to join the thousands of law abiding bikers that have already joined the free Email Club! You will be notified of new useful motorcycle content and techniques as we put them out. Join the Community now!