Podcast: Play in new window | Download | Embed
Subscribe: Apple Podcasts | RSS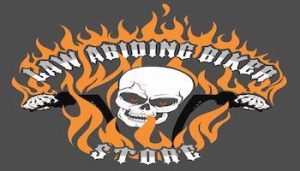 In this episode, Lurch and I discuss our plans to expand Law Abiding Biker in 2023. I started Law Abiding Biker in the Spring of 2013. It began as a podcast followed by a YouTube Channel. After a couple of years, I realized I would need to monetize Law Abiding Biker if I wanted to keep it going. So, in 2015 I started a modest online store and our first product was our beloved Biker Gripper. The Biker Gripper remains one of our best sellers to date. The "store" was in my garage and my family helped me pack and ship. It didn't take too long for us to figure out this was overwhelming for my family.

About the time we figured out it was too much for us, Rick "Big Daddy" Kane came to me with a proposal to become the store manager and add more products to the store. The "store" was moved to Big Daddy's garage. He brought on many products and the store began to flourish. Unfortunately, in 2017 Big Daddy's garage and house caught on fire and the store was a total loss. Thank God Big Daddy was able to get out of the house and he was unharmed. We started over from the ground up and moved into a storage unit. In 2019, we found a commercial space in Richland, WA.

The idea has always been to move the store to the Yakima area when Big Daddy retired from his Law Enforcement job. He let us know last fall that he was retiring in 2023. So, Lurch and I started looking for a store. We had quite the adventure of finding something that would suit us. In January of 2023, we found a building in Union Gap, WA, and purchased it. The building is located between Lurch and me, and it is accessed easily from the Interstate.
The plan is to move the store to our new location in July 2023!
NEW FREE VIDEO RELEASED:
Sponsor-Ciro 3D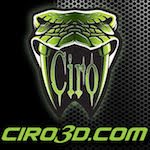 Innovative products for Harley-Davidson & Goldwing
Affordable chrome, lighting, and comfort products
Ciro 3D has a passion for design and innovation
Sponsor-RickRak

The Ultimate Motorcycle Luggage Rack Solution
Forget those messy straps and bungee cords
Go strapless with a RickRak quick attach luggage system & quality bag
Sponsor-Butt Buffer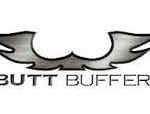 Want to ride longer?
Tired of a sore and achy ass?
Then fix it with a high-quality Butt Buffer seat cushion?
New Patrons:
Kent DeLange of Boolaroo, Australia
Steven Davis of Bishop, California
Craig Johnson of Springfield, Massachusetts
Andre Bedard of Coleraine, Canada
Nathan Horton of Chattanooga, Tennessee

Charlie Taylor of Bicester, United Kingdom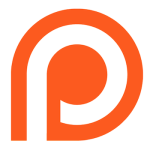 Lawrence Marshall of Davenport, Iowa
Douglas Emerson
John Bristle of Urbana, Illinois
Join the Free Email Club!
If you appreciate this free information make sure to join the thousands of law abiding bikers that have already joined the free Email Club! You will be notified of new useful motorcycle content and techniques as we put them out. Join the Community now!