Podcast: Play in new window | Download | Embed
Subscribe: Apple Podcasts | RSS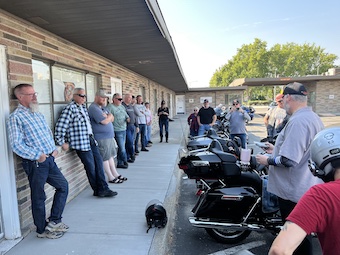 Law Abiding Biker (LAB) Store Manager Big Daddy Kane (BDK) put on a Pacific Northwest meet-up and ride. Unfortunately, we were unable to do an official LAB meet-up and ride earlier in the summer, like we do every year. Rick took it upon himself to plan a meet-up and ride, which was much appreciated. We met at the LAB store in Richland, WA. Rick opened up the store for yours and hooked Patrons up with some merch/parts. We had a beautiful ride into Oregon and back to BDK's place for a BBQ.
The ride was on August 20, 2022. Members of LAB that attended were BDK (and his wife), Goat, Ryan, Lurch (and his wife), Oscar, Squid, and Sturgis Jeff (and his wife).

Patron members that attended were:
Bob Dawson of Yakima, WA

Chuck Wilburn of Minot, ND

Tyler Barr of Chehalis, WA

John Manolides of Federal Way, WA

Terry McDonough of Medford, OR

Graham Jenkins of Westwold, BC Canada

BDK settled the long debate dispute of what Charles Wilburn's road name should be. It jas been a topic in the LAB Patro Member Only FaceBook Group. BDK presented Charles with a "Dakota" name tab. He also presented Bob Dawson with a "Picasso" name tag. Bob operated Dawson's Painting out of Yakima. He hooked the LAB studio and BDK's garage up with awesome paint jobs.
NEW FREE VIDEO RELEASED:
Sponsor-Ciro 3D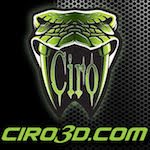 Innovative products for Harley-Davidson & Goldwing
Affordable chrome, lighting, and comfort products
Ciro 3D has a passion for design and innovation
Sponsor-RickRak

The Ultimate Motorcycle Luggage Rack Solution
Forget those messy straps and bungee cords
Go strapless with a RickRak quick attach luggage system & quality bag
Sponsor-Butt Buffer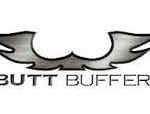 Want to ride longer?
Tired of a sore and achy ass?
Then fix it with a high-quality Butt Buffer seat cushion?
New Patrons:
Andrew Gilbert of Redding, California
Riley Burdine of West Unity, Ohio
Scott Pants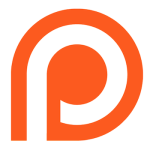 Douglas Emerson
Crystal Cooling & Heating
Bruce Ross of Emu Heights, Australia
Join the Free Email Club!
If you appreciate this free information make sure to join the thousands of law abiding bikers that have already joined the free Email Club! You will be notified of new useful motorcycle content and techniques as we put them out. Join the Community now!