Podcast: Play in new window | Download | Embed
Subscribe: Apple Podcasts | RSS
Podcast-In this episode I had the pleasure of interviewing Aero Rudd, the President and Founder of Ciro 3D. Aero and his design team are hard at work making Ciro 3D the hottest new line of aftermarket parts for Harley-Davidson motorcycles. Law Abiding Biker has embraced Ciro 3D products after installing many of them on our personal bikes. The parts are of the highest quality and their array of lighting products are plug-and-play. This makes it easy for bikers to install right in their very own shop or garage. That means less money spent paying a dealership to do the install. We like Ciro 3D products so much, we brought them right to the Official Law Abiding Biker Online Store!
Ciro 3D has numerous accessories, rider comfort, style, and performance products for Harley-Davidson motorcycles. Check out their chrome, lighting, cams, exhaust, and air intakes. The Ciro 3D style products are easy to install with no modifying, cutting, grinding or welding, making for an easy installation.
Ciro 3D has over 200 products already and that number is growing along with their popularity. We have already released several completely free Ciro 3D product install videos on the Law Abiding Biker YouTube Channel, so make sure you're subscribed so you don't miss out. We will be releasing many more Ciro 3D product review and install videos.
Aero had an advantage and got exposed to the motorcycle parts industry at a young age. His father founded both Kuryakyn and Drag Specialties. Aero worked in all different capacities within Kuryakyn and learned the industry well. Aero actually hired 3 long time experienced Kuryakyn designers to work for him at Ciro 3D.
Ciro 3D is based out of Hudson, Wisconsin and you can find them at many major motorcycle rallies, so make sure and stop by their space and say hi. They have many parts with them at the rallies and have great on the spot install deals! Oh, and tell them that Law Abiding Biker Media sent you. These guys are bikers and care about bikers just like you!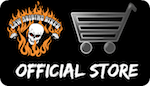 Videos of Ciro 3D Parts Reviews & Installs:
New Free Video Release:
New Patrons:
Chris Geiss of Levittown, NY
Chris Beck of Hayden Lake, Idaho
Richard Cornell of Ringwood, Oklahoma


John Fischer of Halthorpe, MD
Jeroen Jansen of Netherlands (The Hague)
David Weber of Akron, Ohio
Cory Knipe of Bradford, Ontario, Canada
I.M.E. STITCHING of Farmington Hills, MI
Lynn Murphy
Join the Free Email Club!
If you appreciate this free information make sure to join the thousands of law abiding bikers that have already joined the free Email Club! You will be notified of new useful motorcycle content and techniques as we put them out. Join the Community now!