The Biker Gripper is the #1 best quality motorcycle cell phone mount on the market going on 10 years now. So, if you love it on your motorcycle then you'll also love it in your car now too! This motorcycle cell phone mount has 18 lbs grip strength, fits the largest of smartphones, needs no proprietary case, and has no clunky straps! That's why it's so loved by bikers worldwide. Best of all is that it's manufactured in the USA, so you know it's quality! Unlike all the junk you see on Amazon and eBay made overseas.
With our new approved quality car mounting options, including dash/windshield suction cup and vent mount, you can now also install the Biker Gripper in your automobile. These car mount options work perfectly with the famous Biker Gripper Motorcycle Cellphone Mount Ball Head.
The Biker Gripper cell phone motorcycle mount is injection molded using Dupont Delrin Acetel resin thermoplastic and your electronic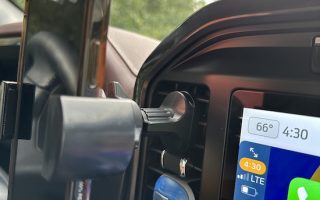 devices are held securely in place with polyurethane fabric to prevent scratching and four stainless steel springs with 18 ­pounds grip strength. The Biker Gripper is the most secure device ever developed to mount your cell phone or other devices to your motorcycle. And now also inside your car!
Grip Range: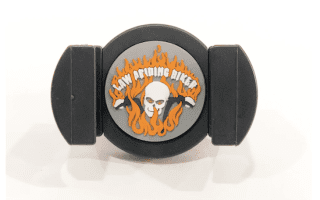 The grip range of the Biker Gripper head is 1.9" to 4.2". The Biker Gripper head fits even the largest of smartphones!
Suggested Uses:
Smartphones, Small Digital Cameras, GoPro (Action) Cameras, Radar Detectors, Garage Door Openers, GPS Units, and Toll Transponders.
Join the Free Email Club!
If you appreciate this free information make sure to join the thousands of law abiding bikers that have already joined the free Email Club! You will be notified of new useful motorcycle content and techniques as we put them out. Join the Community now!