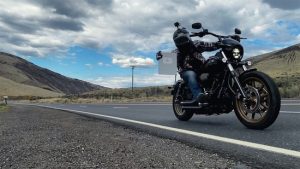 We started this YouTube channel and the Law Abiding Biker Podcast about 7 years ago. Our first podcast release was March 16, 2013. My mission was to educate, connect, entertain, and inspire bikers worldwide. Although the podcast was reaching many, I thought that we could also reach bikers with a YouTube channel. So, about two months after the first podcast aired, we released our first video on the channel, how to change the oil and perform routine maintenance on a Harley, and it got a ton of views. From there, we kept releasing content here on the channel and on the podcast, learning a lot along the way. I have put a ton of effort into Law Abiding Biker Media over time and have grown it to where it is today. We recently reached over 100K subscribers on the channel and YouTube sent me a 100K subscriber silver play award and I wanted to share it with you. We love the biker community and could not have done this without you. (see video below)
202o Meetup Events Mentioned:
STURGIS 2020 PUBLIC MEETUP AT BLACK HILLS HARLEY-DAVIDSON

Tuesday, August 11, 2020

Rickrak Booth (11:00am-1:00pm)
Ciro 3D Booth (1:00pm-3:00pm)
HELP SUPPORT US! JOIN THE BIKER REVOLUTION! #BikerRevolution #LawAbidingBiker
🛒SHOP IN THE LAW ABIDING BIKER STORE 🛒
😎BECOME A MEMBER AND GET BENEFITS 😎
📹GET PREMIUM MOTORCYCLE TUTORIAL VIDEOS 📹
🎙CHECK OUT THE WEEKLY PODCAST 🎙
Join the Free Email Club!
If you appreciate this free information make sure to join the thousands of law abiding bikers that have already joined the free Email Club! You will be notified of new useful motorcycle content and techniques as we put them out. Join the Community now!