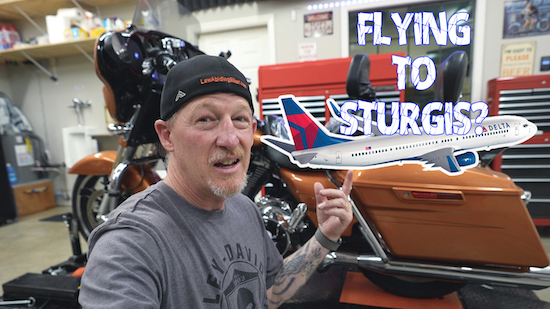 Harley-Davidson is flying me to Sturgis 2021. I have always ridden my Harley-Davidson motorcycle to Sturgis so this will be new for me. Once in Sturgis, I will be riding and reviewing the Harley Pan America adventure motorcycle. They are taking me on a guided tour, both on and off-road. (see video below)
Because I ride both street and adventure motorcycles, I know I can give you a real-world biker review of the Pan America. Make sure you are subscribed to the Law Abiding Biker YouTube Channel and hit that bell icon so you're notified when I release my Pan America review video along with a ton of other awesome videos.
HELP SUPPORT US! JOIN THE BIKER REVOLUTION! #BikerRevolution #LawAbidingBiker
🛒SHOP IN THE LAW ABIDING BIKER STORE 🛒
😎BECOME A MEMBER AND GET BENEFITS 😎
📹GET PREMIUM MOTORCYCLE TUTORIAL VIDEOS 📹
🎬WATCH OUR MOTORCYCLE DOCUMENTARY FILMS HERE🎬
🎙CHECK OUT THE WEEKLY PODCAST 🎙
Join the Free Email Club!
If you appreciate this free information make sure to join the thousands of law abiding bikers that have already joined the free Email Club! You will be notified of new useful motorcycle content and techniques as we put them out. Join the Community now!