Podcast: Play in new window | Download | Embed
Subscribe: Apple Podcasts | RSS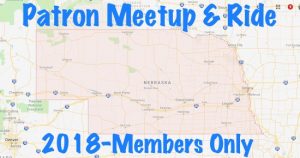 We talk about the new and completed Law Abiding Biker Shop & Studio in this episode! We are mostly moved into the new facility and this was our first official broadcast from it. This was a live Patron Member only live video broadcast. We had a lot of fun live chatting with our beloved Patron Members.
We just want to thank everyone that helped make the new shop and studio a reality through our fundraiser campaign, Patron member pledges, donations, shopping in our store, and buying our premium videos. The support has been awesome and we could not have done it without the support of the law abiding biker community.

We talk about some of the things that got scaled back due to available funds that we can hopefully later complete. Overall, we got most of the main things done for the new facility and we are happy to be podcasting and filming out of it. We have air conditioning in the main studio that can run while podcasting! No more sweatshop!  We have space in the shop to actually move around and film! My wife got her garage back and my daughter's got their bonus room back. They have all selflessly given those up for the past 5 years as they support our mission to help as many bikers as we can worldwide.
Lurch and Big Daddy also recently built new personal shops. We do a roundtable discussion and talk about things you should consider when building a new shop and what the different options are. We all did things a bit different, so you should get some good insight. You only get one shot when investing in and building a new shop, so make sure you put some thought into it.

2018 Patron Meetup and Ride Details:
As usual, the meetup and ride this year will be for Patron Members only. We will give some general details publicly here, but to get all the details to include times and locations, you'll have to communicate with us directly. This can be done in the private Patron Only Facebook Group. We are compiling a list of each member that plans to attend. We'll be in touch with you and give the full details as the date approaches.
The one day event will take place on June 24, 2018 and we'll meet at a location near Papillion, Nebraska. We'll meet in the morning and do a planned day ride together. Then we'll ride to a location in the Omaha, Nebraska area for a social event and provided dinner.
The day ride will be about  3 hours saddle time and include a lunch and fuel stop.
This should give you a good idea on the event, so you can decide if you will be able to attend. We must know of your attendance no later than May 31, 2018, for planning and cost purposes. After that date, the list will close and no further sign-ups or attendance will be accepted.
New Free Video Mentioned: 
Sponsor-Ciro 3D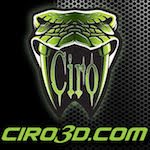 Innovative products for Harley-Davidson
Affordable chrome, lighting, and comfort products
Ciro 3D has a passion for design and innovation
Sponsor-RickRak

The Ultimate Motorcycle Luggage Rack Solution
Forget those messy straps and bungee cords
Go strapless with a RickRak quick attach luggage system & quality bag
New Patrons:
Rebel Forged of New Brunswick, Canada

Chris Foster Mansfield, Ohio

Scott Peters of Largo, Florida

Chuck Williams of Monroe, Michigan

Scott Hulsmann of Parma, Ohio

Michael Dupont of Camden, New York

Don Fielder of Austin, TX

Patrick Walton of Charlotte, North Carolina

John Archambault of Superior, Wisconsin


John Pfeffer of Lakewood, California

David Duffey of Jackson, Tennessee

Brian Tucker 
Join the Free Email Club!
If you appreciate this free information make sure to join the thousands of law abiding bikers that have already joined the free Email Club! You will be notified of new useful motorcycle content and techniques as we put them out. Join the Community now!