Podcast: Play in new window | Download | Embed
Subscribe: Apple Podcasts | RSS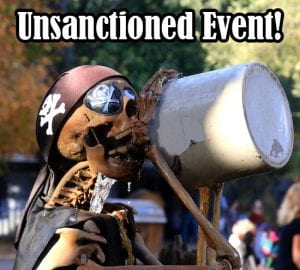 This episode is all about the unsanctioned, I say that jokingly, Patron Ride & Meetup Event occurring in Tennessee on June 22 of 2019! That's just four days after the Official Sanctioned 2019 Law Abiding Biker Patron Meetup (Episode #194) in Salt Lake City, Utah! For the finer details of these events, you need to be a Patron Member of Law Abiding Biker Media and be in the Private Patron Member Only Motorcycle Facebook Group, which is a troll free zone. If you've been on the fence about signing up, make no mistake about it, we've got some awesome things in going on for our Patron members and you'll want to be a part of it here in 2019.  Get signed up and become a Patron Member now!
This unsanctioned Patron Ride & Meetup in Tennessee will be Patrons meeting and riding with other Patrons over and around the east coast area of the U.S., We here at Law Abiding Biker Media will not be present for this event. I'm super excited that the Patron Member community in the Private Member Only Facebook Group is taking it upon themselves to meet each other and schedule events like this!
I never dreamed this sort of thing would occur when I started Law Abiding Biker™ nearly 6 years ago! That Private Patron Member Only Motorcycle Facebook Group is the best community of motorcycle enthusiasts around & you're missing out if you're not in there. It is the best troll free motorcycle forum in the world and it's all about bikers helping bikers inside with courtesy and respect for each other. It is completely searchable and you can find topics of all kinds related to motorcycles. It has collected quite a database of topics over the years as you can imagine. If you can't find a specific topic or discussion in search, just post the question and bikers from around the world with all different experience levels will gladly assist you and/or guide you with their expertise.
Many of the Law Abiding Biker™ Media east coast Patron Members can't make it west across the United States to our yearly sanctioned rides and meetups & we understand that. We are unable at this time to really travel on our motorcycles any further east for meetups and events because we here at Law Abiding Biker™ Media are all still working our other full-time paying jobs. When some of us retire at some point from those paying jobs and have more time off, we hope to be able to reach out further and get further east and even outside of the country for events.
A special thanks to Patron Member Russell Roberts of Tennessee, who is spearheading this unsanctioned Patron Meetup in June 2019. I have him on the mic via a Facetime call for this episode and we dive in deeper so I can learn about this event & share the details with you. Russell has an awesome ride plan set up for the day to include the famous "Tail of the Dragon" and I am so jealous I can't go. He also rented a very cool and secluded house with a private back yard to end the ride at. Once there and after the day ride, Russell has a BBQ dinner planned for everyone!
You must get ahold of Russell Roberts in the Private Patron Member Only Motorcycle Facebook Group and RSVP to the Unsanctioned Ride & Meetup in Tennesee on June 19, 2019. Only those that do so will get the proper information and be allowed to attend. Deadline to get signed up is June 1, 2019.
Note: Russell Roberts is paying for all this out of his own pocket at this point. At the dinner portion of the event, there will be a hat, so bring some cash and help Russell Roberts offset the personal cost he has invested to make this happen for everyone. He is doing this because he cares about the Law Abiding Biker community and wants to help further the #BikerRevolution!
Again, for the finer details of both these 2019 events, you need to be a Patron Member of Law Abiding Biker Media and be in the Private Patron Member Only Motorcycle Facebook Group. We also reveal much more information and insight in this podcast episode, so take a listen!
New Free Video Mentioned:
Sponsor-Ciro 3D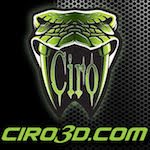 Innovative products for Harley-Davidson & Goldwing
Affordable chrome, lighting, and comfort products
Ciro 3D has a passion for design and innovation
Sponsor-RickRak

The Ultimate Motorcycle Luggage Rack Solution
Forget those messy straps and bungee cords
Go strapless with a RickRak quick attach luggage system & quality bag
New Patrons:
Jonathon Breceda of Lake in the Hills, Illinois

Charles Wilburn of Minot, North Dakota

James Kinzer of Blountville, TN

Ethan Karns of Saranac, Michigan

Nicholas Sandry of Atwater, Minnesota

Vince Vargas of Houston, Texas


Tyrone Lawson of Bowie, Maryland

Michael Varney

Edward Biancavilla of Mt. Airy, MD
Join the Free Email Club!
If you appreciate this free information make sure to join the thousands of law abiding bikers that have already joined the free Email Club! You will be notified of new useful motorcycle content and techniques as we put them out. Join the Community now!