Podcast: Play in new window | Download | Embed
Subscribe: Apple Podcasts | RSS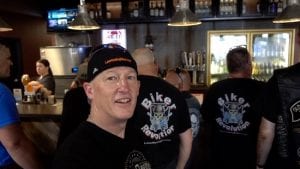 Yeah, it's 2019 and we wanted to start the year off right! In this episode, Oscar and I go over the known details for the official 2019 Patron Member only meetup, ride, & dinner event. These are the early details, so you can take a look to see if you can make it. So, when and where is the event this year?
And the winner is…………the greater Salt Lake City, Utah area on Wednesday, June 19, 2019, all day. The exact meetup location, ride plan, and dinner event location will only be disclosed privately just prior to the actual event to those attending Patron members after the appropriate vetting & organizing has been done. You can bet the event will start in the morning and go until evening. So plan on being involved all day at the event.
SPECIAL REQUEST FOR A PATRON MEMBER IN THE SALT LAKE CITY, UTAH AREA OR SURROUNDING AREA TO HELP US ORGANIZE THIS SPECIAL EVENT! PLEASE CONTACT US HERE IF YOU CAN ASSIST!
Special Requirements to attend:
You must be a mid-level or top-tier Patron Member
You must RSVP no later than April 20, 2019 (we won't accept anyone after that date)
You must let us know if you are bringing your significant other to ride along

No random friends or buddies

Significant others only such as a spouse

We'll need their full name and information
Listen to this full podcast episode as there are further details
It is super important that we know each person that is attending ahead of time for a proper head count for supplies etc. Only those that have properly RSVP'd will be allowed in the 2019 Patron ride & meetup event and will be the only ones that will actually get the full details.
We have to have a bit stricter rules for the Patron meetup events now as Law Abiding Biker grows and they are getting larger and harder to organize each year. Thanks for your understanding and we hope to see you there!!
New Free Video Mentioned:
Sponsor-Ciro 3D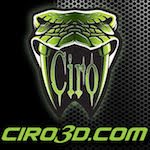 Innovative products for Harley-Davidson
Affordable chrome, lighting, and comfort products
Ciro 3D has a passion for design and innovation
Sponsor-RickRak

The Ultimate Motorcycle Luggage Rack Solution
Forget those messy straps and bungee cords
Go strapless with a RickRak quick attach luggage system & quality bag
New Patrons:
Gucci Pilot of Woodland, CA

Gene Brown of Vail, Arizona

Alex Brink of Mebane, North Carolina


Wayne Johnson of San Angelo, CA

Ray Culbreth of Walla Walla, WA

Gary Williams of Paragould, Arkansas
Join the Free Email Club!
If you appreciate this free information make sure to join the thousands of law abiding bikers that have already joined the free Email Club! You will be notified of new useful motorcycle content and techniques as we put them out. Join the Community now!