Podcast: Play in new window | Download | Embed
Subscribe: Apple Podcasts | RSS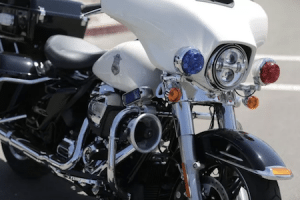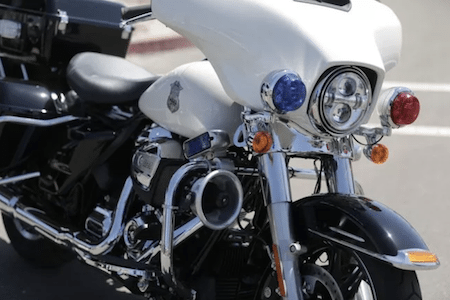 I have been riding and training on my 2013 Police Harley Electra Glide for some time now. I love this bike and work on it daily as a Motorcycle Police Officer. I am retiring this bike that now has about 30,000 miles on it, which is standard for the agency I work for. It will become a spare bike and mostly sit. I'm being issued a brand new 2018 Harley-Davidson Electra Glide Police Edition and I'm super excited. These Police Harley's come stock with a bunch of emergency equipment, wiring, and switches. We also have to customize them locally with radios and computers.

Listen in as we discuss my new Police Harley. My 2013 has the 103 motor and a cable clutch. My new 2018 Harley will have the 107 ci Milwaukee-Eight motor and a hydraulic clutch. Switching from a Harley cable to hydraulic clutch can take some time when riding aggressively on training courses, but it's not a big deal for me as my personal 2014 Harley-Davidson Street Glide Special has a hydraulic clutch. Generally speaking, a cable clutch has a little bigger gray area than a hydraulic. For years, we adjusted our cable clutch to exactly where we wanted it to engage when we let the lever out.
With a hydraulic clutch there are no adjustments at all. However, we are testing some aftermarket adjustable clutch levers for our police Harley's and are liking them. I will do a future video review of what model of adjustable lever we decide on, so stay tuned and make sure you are subscribed to our YouTube Channel.
My 2013 Police Harley is a pre-2014  Rushmore model. My 2013 bike shakes quit a bit, especially at idle. This new 2018 Harley is amazing and they got ride of a ton of shaking and vibration with the Milwaukee-Eight motor. The power increase is very noticeable too. I have already ridden new Police Milwaukee-Eight bikes and the transition will be fairly easy for me.  This bike is powerful and smooth.

Listen in as we give you an inside look and details on what it takes to get up and running with a Police Harley. It is quite a process before the bike is ready to hit the road. I actually stripped down the two new Harley's we got. I removed the fairings, seats, and fuel tanks to give our radio & computer guys access to equip the bikes. I will put the bikes back together when they are done.
Sponsor-Ciro 3D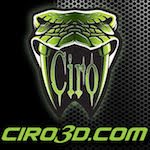 Innovative products for Harley-Davidson
Affordable chrome, lighting, and comfort products
Ciro 3D has a passion for design and innovation
Sponsor-RickRak

The Ultimate Motorcycle Luggage Rack Solution
Forget those messy straps and bungee cords
Go strapless with a RickRak quick attach luggage system & quality bag
New Patrons:
Victor Brooks of Roy, WA

Jesse Sirois of Chepatchet, Rhode Ispland

Richard Mitchell of Newark, Delaware

Andy Cohen of St. Cloud, Florida

Chris Morris of Tonasket, WA

Everett Smith of Charlotte, North Carolina

Jason Schuette of Brooklyn, Michigan

Cory Heinmark of Scottsdale, Arizona

T L of Cleveland, Ohio


Jose Couto of Kent, WA

William Huff of McClure, PA

Ron Freiheit of Owatonna, Minnesota
Join the Free Email Club!
If you appreciate this free information make sure to join the thousands of law abiding bikers that have already joined the free Email Club! You will be notified of new useful motorcycle content and techniques as we put them out. Join the Community now!