Podcast: Play in new window | Download | Embed
Subscribe: Apple Podcasts | RSS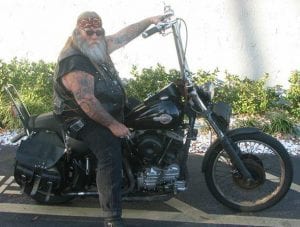 There are many Harley-Davidson rider stereotypes out there to poke fun at. As soon as you read "Harley-Davidson Rider" an image popped into your head. It's just the way it is and for many years it seemed Harley-Davidson riders were unchanged. But, has that changed and are the changes good?
On the mics were me, Lurch, and special guest and Patron Member Bob Dawson. They also weigh in on this subject and we had a great time, so listen in for a deeper look.

The Harley-Davidson rider you may think of  is an unrefined middle-aged male, overweight, unhealthy, long dirty beard, dirty baggy jeans and sleeveless shirt, tattoos, half helmet or no helmet, leather jacket or vest with pins and patches, half finger leather gloves, clunky buckle style leather boots, leather chaps, bandana on his head, wearing goggles, and wearing no modern progressive safety gear. Did I nail it?  I think that's been a long time stereotype of the Harley-Davidson rider, but it's changed over the years. If that's how you currently look, that's okay, own it.
Sure, when most of us got our first Harley back in the day, we leathered up and looked the look and walked the walk to some extent. That was the expectation to make you feel like a real biker. But, once you actually start riding and not just hanging out at biker events looking good, you realize that you don't need to fit that stereotype and you are introduced to much lighter and better progressive riding gear. There's nothing wrong with leather and it still has its place if you like it.

As you age you realize that you should probably care some about your physique and overall health if you want to continue riding and enjoying your Harley into the latter years. Long distant riding takes stamina and being healthy helps much. In general, we are a more health-conscious society these days and that has bled over to Harley riders too.
In general, I've seen the typical Harley rider stereotype fading over the years and that continues. There is so much available to us in the marketplace now and bikers are taking advantage of buying actual gear that helps instead of trying to fit a particular look. Riders are just becoming smarter about things.
And of course, you have different subsets of Harley rider stereotypes that have developed such as on the west coast. You'll see riders on Harley Dyna models with tall T-bars. They'll be wearing long Dickie shorts, vans shoes, and knee-high white socks & a T-shirt doing wheelies. Not that any of this is good safety gear, but it's a style. So, styles come and go in the motorcycle industry too.
Listen in to this podcast episode as we really break it down and have some great laughs. Do you fit the Harley-Davidson rider stereotypes?
New Free Video Mentioned: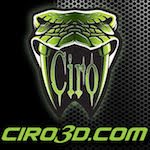 Innovative products for Harley-Davidson
Affordable chrome, lighting, and comfort products
Ciro 3D has a passion for design and innovation
Sponsor-RickRak

The Ultimate Motorcycle Luggage Rack Solution
Forget those messy straps and bungee cords
Go strapless with a RickRak quick attach luggage system & quality bag
New Patrons:
Gerald Ventresca of Clark Fork, Idaho

Darrell Whitefield of Alton, IL

Nick Hillner of Wichita Falls, TX


Join the Free Email Club!
If you appreciate this free information make sure to join the thousands of law abiding bikers that have already joined the free Email Club! You will be notified of new useful motorcycle content and techniques as we put them out. Join the Community now!