Podcast: Play in new window | Download | Embed
Subscribe: Apple Podcasts | RSS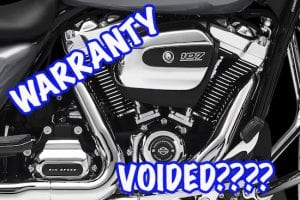 If you currently have or are considering purchasing a Harley-Davidson extended warranty plan at the time of purchase on a new bike with the Milwaukee-eight motor, you may reconsider now and into the future if things stay in their current state. If you are planning on adding specific performance upgrades, it may void both the two-year manufacturer's warranty and any 3 or 5-year Harley extended warranty you purchased, commonly referred to as an "extended service plan".  These new strict warranty policies really only pertain to 2017 & newer Harley's with the Milwaukee-Eight motor. Those of us that own earlier models really haven't had to deal with what I'm about to reveal to you. (This is a guide only. Read the actual warranty paperwork for yourself.)

60 Day Service & Warranty Registration (SWR)
Let's first talk about the 60-day warranty rule, which is referred to as a "Sales & Warranty Registration" or "SWR". If within the first 60 days of your new Harley purchase you purchase Harley Screamin' Eagle parts and have them installed by a Harley dealership mechanic, all parts and labor will be covered during the two-year manufacturer's warranty and during any extended service plan you purchase. Also, all the parts and labor will be tracked under the vehicle identification number (VIN) and can be tracked for the life of the bike. It's as if the bike came from the factory with the parts. An example would be a Screamin' Eagle stage four install. You can often finance the Screamin' Eagle parts and labor at the time of purchase of your new Harley.
Now, you can still purchase Harley Screamin' Eagle parts after that 60 days and have a dealership mechanic install them and your warranty will remain intact, however, only the 1-year Screamin' Eagle parts warranty will apply and labor will not be covered in the future if there is a related problem.
Note: You can purchase a 3 or 5-year extended service plan, which attaches to the end of the two-year manufacturer's warranty. That means, if you purchased the 3-year extended, you'd be covered for 5 years. Likewise, if you purchased the 5-year extended, you'd be covered for 7 years. Then, as long as you don't exceed 75,000 miles you can renew your extended service plan for an additional 5-years for a total of 12 years risk-free engine work/labor. But, this all comes with a price tag of course. And a reminder that you've been forced to only use overpriced Harley parts.
What Voids Your Harley Warranty?
If you or anyone else besides a certified Harley dealership technician installs Harley Screamin' Eagle parts or any other brand performance engine parts on your Harley, any warranty you have is technically voided. We'll talk further about that later.

As an example, and very technically speaking here, if you install simple aftermarket slip-on mufflers and an aftermarket stage-one air intake your two-year Harley manufacturer's warranty and any extended service plan you purchased is voided. Certainly, if a non-Harley certified dealership mechanic or you install a stage four kit of any brand, your Harley warranty will be voided.
Further, if you or anyone else install an aftermarket electronic fuel injection (EFI) tuner, your entire Harley warranty is immediately voided.
How Does Harley Decipher These Things?
Some things are going to vary from dealership to dealership on how they choose to handle some of these issues and how they choose to treat their local customers.
But first, what you need to know is that if you take your Harley to any dealership and they need to plug your Harley's engine control module (ECM) into their proprietary Digital Technician II software, it is going to automatically start reading things. If the software determines you have current EFI map/tuning changes in your ECM from an aftermarket non-Harley EFI tuner it will immediately & automatically send that info to the Harley servers and will be forever locked to your VIN. Thus, your entire Harley warranty will be voided!
The dealership will plug your ECM into Digital Tech for simple things like flashing your Boom Box Infotainment system after adding a speaker and amp system or adding a Wireless Headset Interface Module (WHIM) for wireless Bluetooth headset pairing with you Boom Box. Or, they may need to read the ECM to diagnose fuel and/or air issues and many other things.
Simple installs like aftermarket slip-on mufflers or an air intake will not be read by Digital Technician as those alone cause no changes to the ECM. On the other hand, EFI tuners do change the air/fuel settings in the ECM and so it can be read by Digital Technician.
Dealerships do have some options on how they handle things.
Essentially, the aftermarket mufflers and air intake are visual to a dealership and not read by Digital Technician, thus nothing is sent to Harley servers and a dealership mechanic can certainly just move along with business and not report such things. But, after adding an exhaust system and air intake you'd want to re-map your EFI for optimal performance anyways. You could consider paying the Harley tax for a simple stage one EFI download, which would not void the warranty. Or, you can continue and pay more Harley taxes by buying the Harley Screamin' Eagle EFI tuner, which is not as good as the Vance & Hines FuelPak 3 or others, and pay a Harley mechanic to install it for the sake of keeping your Harley warranty intact.
These new strict Harley warranty issues are making customers very upset.
So, it seems Harley is forcing customers to use their Screamin' Eagle parts exclusively and only allowing their mechanics to install them. And that is not sitting well with Harley's long time, once brand loyal customers. Many long-time loyalists are leaving Harley because of moves like this and other recent moves that leave their true paying customers very unhappy.
Harley-Davidson tries to blame all these new warranty issues on the recent Environmental Protection Agency (EPA) pressures. Yes, Harley has had to make changes ordered by the EPA in the past several years as they are the big dog. I understand that, but to then take it as far as voiding a customer's warranty for simply installing slip-on mufflers or an air intake is extreme in my opinion & completely unnecessary. I can tell you that Screamin' Eagle EFI tuners, air intakes, and slip-on mufflers are the same as many other aftermarket options. Screamin' Eagle often times are not as good as other aftermarket options and always a higher price (the Harley tax).
I certainly understand major engine work like a Harley stage four kit being installed and the requirement to use their parts and their mechanics to maintain a warranty. Those are major engine changes, but slip-on mufflers-really Harley?
Note: If you are buying an used Harley from someone with a transferrable warranty, I'd make an appointment to have the Harley ECM plugged into Digital Tech to verify the warranty is intact prior to making a deal.
I'll never buy another Harley Warranty!
Make no mistake about it, Harley makes a large amount of money by pushing extended service plans at the time of purchase. Not to mention, now they're making you buy their parts and paying their mechanics. I've had Harley warranty's over the past years and I can remember only one time actually using it and it was a $200 bill. Most will tell you they've never used their Harley warranty. Harley would not be pushing these extended warranties if they were not making large amounts of money on them. I'll also mention, that is a testament to the high quality of a Harley when you buy it.
Because of these new Harley warranty issues and them trying to force me not to work on my own bike, I'll never give Harley another penny for an extended warranty service plan ever again! If we all do that, it will send a very strong financial message to Harley that this is an unacceptable practice. I will continue to work on my own Harley and put the parts I want and not pay the Harley Screamin' Eagle tax.
Harley riders buy a bike and then they customize it and personalize it with aftermarket parts to include their choice of exhaust, stage one air intake, and EFI tuner. And so many of us enjoy wrenching on our own Harley and we take great pride in such. It's been done this for so many years and this is one of the big draws for even purchasing a Harley in the first place. It's part of the Harley culture!
Take those things away and Harley will continue to lose their very loyal core customers.
Sponsor-Ciro 3D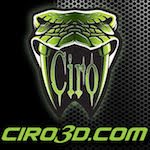 Innovative products for Harley-Davidson & Goldwing
Affordable chrome, lighting, and comfort products
Ciro 3D has a passion for design and innovation
Sponsor-RickRak

The Ultimate Motorcycle Luggage Rack Solution
Forget those messy straps and bungee cords
Go strapless with a RickRak quick attach luggage system & quality bag
New Patrons:
Greg Sampson of Deforest, WI

Jeff Auter of Oconomowoc, WI

Brian Flemino of Lino Lakes, Minnesota

Evan Simonenko of Romulus, Michigan

James Shinabarger of Katy, TX

James Shoop of Heber Springs, AR

Joe Pace of Kamuela, Hawaii

Jim Rosato of Harwich, MA

Timothy Murphy of Tupelo, MS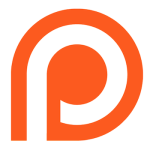 Lenora Benekin

Hill Hampton

Billy Watson

Juanita Avila of PENDING

Kirk Weiss of Colorado Springs, Colorado

Carlton McCarthy
Join the Free Email Club!
If you appreciate this free information make sure to join the thousands of law abiding bikers that have already joined the free Email Club! You will be notified of new useful motorcycle content and techniques as we put them out. Join the Community now!