Podcast: Play in new window | Download | Embed
Subscribe: Apple Podcasts | RSS
In part 1 of 2 of this series, I have Popeye and Squirt on the mics. They and a few others from the Sworn Few Law Enforcement Motorcycle Club completed a recent 10-day 3500-mile motorcycle road trip from Washington State to Arizona. They have a ton of stories and it was fun hearing about this trip as I was not able to go.

Many of the Law Abiding Biker™ Media crew are also members of the Sworn Few LEMC and ride motorcycles often. Each year we like to take a larger long-distance road trip together. This year it was two large trips to include this trip and a trip south along the West Coast to San Francisco and back inland and to the north.
With many of these long-distance motorcycle road trips, a documentary film is produced. Make sure to see all our Motorcycle Documentary Films here!

This motorcycle road trip would start in Washington State and take them through Oregon, Idaho, Nevada, California, Utah, and Arizona. Popeye organized this trip like all our trips, using Harley Ride Planner, a free online trip planning tool available to anyone who creates a free account.
If you want to get the most out of Harley Ride Planner and flatten the learning curve then make sure to check out our very popular Harley Ride Planner Tutorial Video. Additionally, learn in detail how to use all models of the Harley Boom Box Infotainment System once you upload the ride plan by viewing our very popular Harley Boom Box Tutorial Videos. You'll learn everything you need to know about the Harley Boom Box, which is a very capable unit but can be confusing to learn. We'll show you all the tips and tricks we've learned over the years using the Harley Boom Box. And we'll show you all the hidden menus and features. We're just a bunch of bikers helping bikers.
While listening to this episode, you can view the actual Harley Ride Plan for this trip and the stops made by clicking the logo to the left. You can even ride it if you want using this plan!
New Free Video Mentioned:
Sponsor-Ciro 3D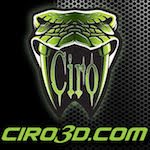 Innovative products for Harley-Davidson & Goldwing
Affordable chrome, lighting, and comfort products
Ciro 3D has a passion for design and innovation
Sponsor-RickRak

The Ultimate Motorcycle Luggage Rack Solution
Forget those messy straps and bungee cords
Go strapless with a RickRak quick attach luggage system & quality bag
New Patrons:
Jerry Ochoa of Casper, Wyoming

Albert Panozzo of Libertyville , Illinois

Corey Vanwinkle of Bakersfield, California

Sky Neary of Locust Grove, GA

Glen C of Pensacola, FL

Glen Ridout of Ingersoll, Ontario, Canada

Dawayne Rakoczy of Keizer, Oregon

Eric Poirier of Lorraine, Quebec, Canada

Thomas Alms of Lehi, Utah

Christoper Pratt of Madison, New Hampshire

Craig Thompson of Kansas City, Missouri

James Vanderhoof of Allen Park, Michigan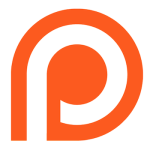 James Evans of fayetteville, NC
Simeon Cumberbatch
Join the Free Email Club!
If you appreciate this free information make sure to join the thousands of law abiding bikers that have already joined the free Email Club! You will be notified of new useful motorcycle content and techniques as we put them out. Join the Community now!