Podcast: Play in new window | Download | Embed
Subscribe: Apple Podcasts | RSS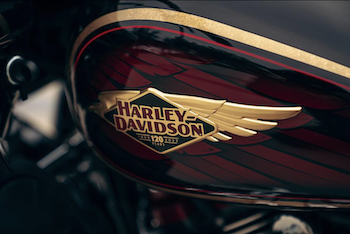 On January 18, 2023, the Harley-Davidson New 2023 Models were released. This included seven anniversary models, two new models, and the return of one model. In this episode, we wrapped up everything we learned and put it into a nice package for you.
Anniversary Models
The first six of the seven total anniversary models share a unique paint scheme described as Heirloom Red with a Midnight Crimson Fade and highlighted powertrain components. These models will have oxblood-colored inserts on the seats. And, the Anniversary models sharing this paint scheme are the Ultra Limited, Tri Glide Ultra, Street Glide Special, Road Glide Special, Fat Boy, and Heritage Classic.

The seventh Anniversary Model is the CVO Road Glide Limited, being the only anniversary model with the larger 117 Cubic Inch M8 engine. Its paint is a bit different and can be described as Anniversary Black and Midnight Crimson fade. And when viewed in the sun there is a red highlight to the black. A subdued eagle split up between the fairing, tank, and bags.
Generally speaking, only about 3,000 to 1100 of each anniversary model will be released and they'll all have serialized consoles.

NEW MODELS
The Breakout is returning to the lineup with that beautiful Milwaukee-Eight 117 V-Twin engine. This bike will have a very wide rear tire, coming in at 240mm, a 5-gallon gas tank, and a 36-degree front rake, which makes it a long, low, wide, modern cruiser.
The Nightster Special is the next new model for 2023. What's so "Special" about this new Nightster? To start, it has a passenger pillion and footpegs to allow two-up riding. The handlebars and risers move the bars up and back for a more commanding rider position. It has a four-inch round TFT display, replacing the analog speedometer and segmented LCD indicators, allowing for BlueTooth connectivity and navigation. The Nightster Special is coming standard with cruise control, USB charging port, and you can add heated grips.
This new model is going to be a surprise for some. And for many out there, it is a long time coming. It is the all-new Road Glide 3 Trike. I'm going to say right up front that even if you've never been interested in trikes, this one is sure to turn your head a bit. Many riders have requested a Road Gide trike for years now and it looks like Harley made it happen. A lot of engineering went into making the first Harley trike with a frame-mounted fairing including things like the placement of the fairing to accommodate the long rake and steering dampening of the trike.
Note: By clicking on any pictures or links in this article & making a purchase, we do get a small commission. No additional cost to you. Help support us please if you appreciate what we're doing to help bikers.
Neti Pot mentioned by Lurch in this episode
NEW FREE VIDEO RELEASED:
RIDER SAFETY ENHANCEMENTS
Traction Control Systems will be offered as a new option for the Breakout, Low Rider S, and Low Rider ST models in 2023. Electronic cruise control will be a standard feature for the Fat Boy, Fat Bob, Breakout, and Low Rider S models. It remains standard on the Low Rider ST, Heritage Classic, and Sport Glide models.
120th ANNIVERSARY CELEBRATION
The Harley-Davidson 120th Anniversary Homecoming Celebration Event is scheduled for July 13-16, 2023, in Milwaukee. Harley informed us that this will become an annual event in Milwaukee. Homecoming events will take place at venues across the Milwaukee area facilities and who knows, maybe we'll see ya all there.
Sponsor-Ciro 3D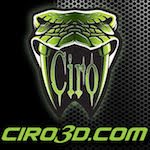 Innovative products for Harley-Davidson & Goldwing
Affordable chrome, lighting, and comfort products
Ciro 3D has a passion for design and innovation
Sponsor-RickRak

The Ultimate Motorcycle Luggage Rack Solution
Forget those messy straps and bungee cords
Go strapless with a RickRak quick attach luggage system & quality bag
Sponsor-Butt Buffer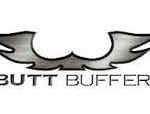 Want to ride longer?
Tired of a sore and achy ass?
Then fix it with a high-quality Butt Buffer seat cushion?
New Patrons:
Brad Whitehead of Idaho Falls, Idaho
Darrell Presley of Valdosta, Georgia
Gray Smith of Hilton Head Island, South Carolina
Scott Bogut of Fullerton, California
Naomi de Weert-Deelstra of Hoogezand, Groningen (Netherlands)

Ty Fox of Nazareth, Pennsylvania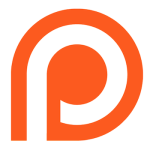 Gilbert Morrissey
Peter Hando
Douglas Emerson
Join the Free Email Club!
If you appreciate this free information make sure to join the thousands of law abiding bikers that have already joined the free Email Club! You will be notified of new useful motorcycle content and techniques as we put them out. Join the Community now!