Podcast: Play in new window | Download | Embed
Subscribe: Apple Podcasts | RSS
PODCAST-In this Law Abiding Biker Podcast Episode I have two co-hosts in the studio with me that are both fully patched members of the Sworn Few Law Enforcement Motorcycle Club (LEMC). In fact they are the President and Vice President of the SFMC Big River Chapter. This episode dives into what it is like to go from a "support crew", to a "prospective chapter", all the way to making "full chapter" status within a law abiding biker motorcycle club. This podcast episode will be interesting and speak to all law abiding bikers out there. So listen in as we get up close and personal with the SFMC "Big River" Chapter and their perspective on things.
I introduce you to my new "Patreon Project" and my personal Patreon page. Please help support Law Abiding Biker Podcast and Media and pledge to my Patreon campaign, so I can keep these podcasts and media content coming to you.  As things are getting bigger and much busier here at Law Abiding Biker, so are the operating costs. Simply put, you can pledge any amount you want to give me per piece of content I release at no risk to you. Here is a snippet I pulled from my Patreon page:
Why Patreon?
"It is so awesome that the Law Abiding Biker Community is interested in supporting my content! Patreon provides me that opportunity, even in very small amounts (which is my favorite part), while allowing me to return the favor in the form of "rewards." Patreon is safe, so you can set a limit or cap per month, so you don't go over your budget. Example; if you pledge $1 per episode/video release, set a monthly limit/cap of $10, I release 20 episodes/videos………..you are only charged your $10 monthly limit/cap and not a penny more! How cool is that?"
==>PLEASE VISIT MY PATREON PAGE TO LEARN HOW YOU CAN HELP
New Tutorial Video Released:
Law Abiding Biker Podcast & Media released a brand new tutorial video! The tutorial video is […]on how to install a DynoJet Auto Tuner on a Harley Davidson. I announce a special coupon code to use to get a great discount on this already low priced video.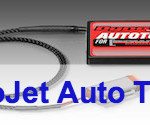 Get it!! (Click image or description below)
TUTORIAL VIDEO-How to install a DynoJet Auto Tuner on your Harley Davidson
We also follow-up on the E15 ethanol fuel controversy, which is ongoing. In Law Abiding Biker Podcast Episode 40 we covered this topic in length. Below is some updated information and articles on the controversy.
EPA acknowledges ethanol damages engines: READ ARTICLE HERE
According to the EPA, "[e]thanol impacts motor vehicles in two primary ways. First … ethanol enleans the [air/fuel] ratio (increases the proportion of oxygen relative to hydrocarbons) which can lead to increased exhaust gas temperatures and potentially increase incremental deterioration of emission control hardware and performance over time, possibly causing catalyst failure. Second, ethanol can cause materials compatibility issues, which may lead to other component failures."
"In motorcycles and nonroad products [using E15 and higher ethanol blends], EPA raised engine-failure concerns from overheating."
For the latest information on the AMA's efforts to protect your access to safe fuel: CLICK HERE
Keep the rubber side down and the shiny side up!