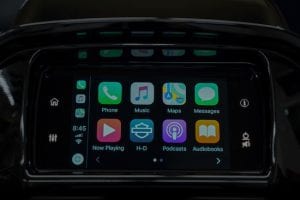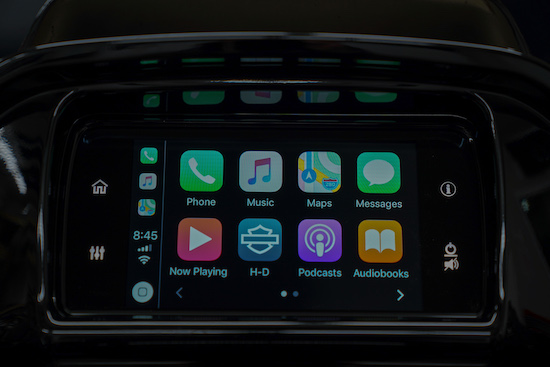 I found a trick to get Apple Car Play to work on the new Harley Boom Box GTS without having to install a wireless headset interface module (WHIM) and without having to have a Harley stamped Sena wireless Bluetooth headset paired! You don't need a wired Harley headset connected either to get Apple Car Play to initiate. (see video below)
When the Boom Box GTS was first announced for 2019 and newer Harley touring models you needed the above items in place to get Apple Car Play to activate. With software updates Harley has recently put out, you can get Apple Car Play to work with a simple trick I found. You don't need the Harley headsets or the WHIM, but you do need to take your Harley to a dealership so they can plug it into their proprietary Digital Technician II software and check a box to tell your Boom Box that you have a WHIM, even if you don't.
By doing this, it activates Apple Car Play on the Harley Boom Box GTS and you can then begin using it. Don't forget to go into your Harley Boom Box GTS setting and turn on "projection" mode, so it mirrors your iPhone. And remember that your iPhone has to be plugged directly into the Boom Box USB interface to activate Apple Car Play. It does not work if your iPhone is paired to the Boom Box GTS via Bluetooth.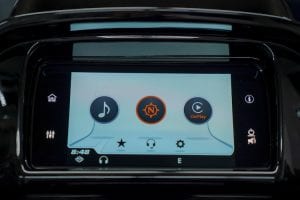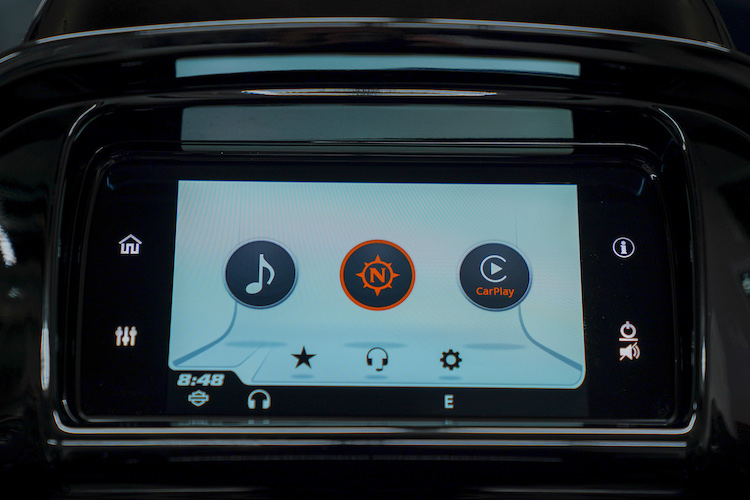 Apple Car Play has much functionality and can be used without a headset and microphone. However, with a headset and microphone, you will get even more functionality such as Siri voice commands.
Remember that if you flash your Harley Boom Box for the WHIM, you won't have to go back to a dealership in the future if you ad the WHIM for wireless Bluetooth headset pairing with your Harley Boom Box GTS. This trick is working with Harley Boom Box GTS software Version MY19.19.03.00. This could change in the future with software updates, so always save each software update version, so you can always revert if necessary.
HELP SUPPORT US! JOIN THE BIKER REVOLUTION! #BikerRevolution #LawAbidingBiker
🛒SHOP IN THE LAW ABIDING BIKER STORE 🛒
😎BECOME A MEMBER AND GET BENEFITS 😎
📹GET PREMIUM MOTORCYCLE TUTORIAL VIDEOS 📹
🎙CHECK OUT THE WEEKLY PODCAST 🎙
Join the Free Email Club!
If you appreciate this free information make sure to join the thousands of law abiding bikers that have already joined the free Email Club! You will be notified of new useful motorcycle content and techniques as we put them out. Join the Community now!