We'll show you how to replace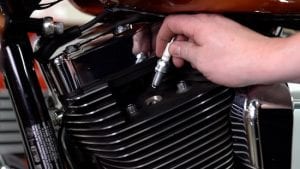 the spark plugs on your Harley and how to set the appropriate gap in this completely free tutorial video. There is no reason to pay a Harley dealership to do this very simple maintenance. There are an array of spark plugs out there on the market. As long as it's a well-known brand name, you'll be just fine. For this project, we purchased the two spark plugs needed directly from the Harley dealership because they were in stock and cost us around $10.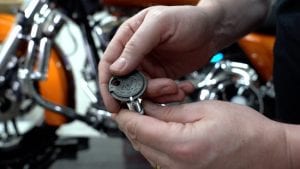 Check your Harley owner's manual, but it's usually recommended that you replace the spark plugs on your Harley at 30,000miles or every two years. I will personally tell you from experience that you can get many more miles than 30k out of a set of spark plugs on your Harley and we currently have a set were testing at 50k miles right now and doing fine (not recommended).

With that said, spark plugs on your Harley are cheap, so why not just change them somewhere around 30k miles & follow Harley's recommendation. Plus, with this free tutorial video, it won't cost you a dealership mechanic fee anyways.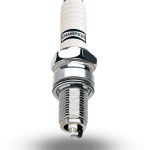 SUPPORT US AND GET HARLEY SPARK PLUGS HERE:
(affiliate link-no additional cost to you, but we get a small commission if you click through and make a purchase. It helps support us.
Experience the pure satisfaction of wrenching on your Harley yourself!

Join the Free Email Club!
If you appreciate this free information make sure to join the thousands of law abiding bikers that have already joined the free Email Club! You will be notified of new useful motorcycle content and techniques as we put them out. Join the Community now!