Podcast: Play in new window | Download | Embed
Subscribe: Apple Podcasts | RSS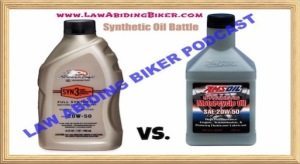 PODCAST- In this episode we thank several loyal listeners for their recent donations. Loyal listener Matt Pass of California made a second donation! WOW, we are truly humbled by the donations and we want to keep pumping content out for everyone! We also read several emails from our loyal listeners. One of our loyal listeners, John O Keefe, from Ireland busts our balls for our lousy Irish accent attempts on the podcast and says we sound Asian-LOL. We love it John!
That is the Law Abiding Biker/Motorcycle Community we are trying to build. One where we can join together, have fun, joke together, and laugh together! We all need to get away from or jobs and have a familiar place to go to. For most of us that is riding our motorcycles and we really hope it also includes enjoying and learning from content that Law Abiding Biker Podcast & Media is pumping out! Our Facebook Page is growing in "likes" and our  Twitter profile is also growing. Law Abiding Biker Motorcycle Podcast Episode downloads are also increasing along with website traffic! WE ARE SO VERY HUMBLED AT ALL THE SUPPORT WE HAVE RECEIVED FROM THE LAW ABIDING BIKER/MOTORCYCLE COMMUNITY! And so the Law Abiding Biker Community is growing and we are excited about the future! We have no real words to thank everyone.
Charlie Caruana from Australia lets us know via email that in iTunes, the Law Abiding Biker Motorcycle Podcast episode library was only displaying back to episode #17. Thanks to him, we were made aware of the problem and I have fixed it! Now you can go all the way back to episode #01 in iTunes (my humble beginnings as a podcaster-wheeew).
There are more ratings on iTunes and Stitcher Radio coming in for the Law Abiding Biker Motorcycle Podcast and we are so appreciative. Keep it up! We are also now listed in the iPhone and Android app called TuneIn Radio. We are also listed in the Android "Podkicker" app.
At the very beginning of this Law Abiding Biker Motorcycle Podcast episode and for fun, we play a very short snippet of a song called "Handlebars" from the band called the Flobots from their 2007 album "Fight With Tools". I encourage you to buy this song or the entire album, as I really like their music and style.
Law Abiding Biker Tiger Sherman sent us and email reminding the Law Abiding Biker/Motorcycle Community and us that you don't have to buy the Harley Davidson brand Screaming Eagle synthetic oil to service your motorcycle, which costs $12.95 per quart plus tax at a dealership. You can simply purchase Mobil 1 V-Twin 20w-50 full synthetic 4 cycle motorcycle oil, which is just the same.
I did a very quick Google search and found Mobil 1 V-Twin 20w-50 full synthetic 4 cycle motorcycle oil on Amazon for $62.78 for a case of 6 quarts. I'm certain if you spent more time than I, you can find it even cheaper. That equals to $10.46 per quart, which is cheaper than the Harley Screaming Eagle synthetic oil. However, depending on shipping costs, you may be around the same price. Your best bet is to go to your local motorcycle/biker shop and they likely carry other synthetic motorcycle oil alternatives, such as Mobil 1 V-Twin 20w-50 full synthetic 4 cycle motorcycle oil .
Of course Harley dealerships only sell their Screaming Eagle synthetic oil, which they simply put their label on. It is a well known fact that Harley Davidson does not manufacture their own oil and purchase oil from the lowest bidder. Harley Davidson then simply places their brand name label on it. Don't get me wrong, I absolutely love riding Harley Davidson motorcycles, but a majority of other things they sell, including oil, are way overpriced. You can get comparable items and pay much less if you do your research.
I'm certain the oil is decent, as I have never had any problems when running it in my Harley. However, it is extremely overpriced, as Haley certainly wants to make money on it. A chrome oil filter costs $14.95 from a Harley dealership. So out of the Harley dealership door with product to service my Harley myself costs $$114.95. If you then have a Harley dealership service your bike you can add another $200 plus out the door. So, a full service and simple oil change and safety inspection will cost you $300 plus from a Harley Davidson Dealership and it takes them less than an hour!
SERVICE YOUR HARLEY YOURSELF, AS IT IS EASY AND YOU WILL SAVE A TON OF MONEY. I CAN SHOW YOU HOW WITH MINIMAL TOOLS IN A STEP-BY-STEP LAW ABIDING BIKER TUTORIAL VIDEO!
SAVE MONEY NOW AND LEARN MORE ABOUT THIS STEP-BY-STEP LAW ABIDING BIKER TUTORIAL VIDEO! BE ASSURED, THERE ARE NO STEPS SKIPPED AND VERY MINIMAL EVERY DAY TOOLS ARE ALL THAT ARE NEEDED. SERIOUSLY! CLICK HERE TO CHECK IT OUT. First buyers use promo code "WRENCH" and get $4 off (limited coupons, so purchase now). www.LawAbidingBiker.com/2014HarleyMaintenance
As I have stated on the Law Abiding Biker Motorcycle Podcasts and Videos; the beautiful thing about using synthetic oil in your motorcycle is that you can use it "in all three holes". That means you can use 20w-50 synthetic oil in your engine, transmission, and primary drive! You no longer have to have a separate oil for each and that is a good thing to me.
The above email from Tiger Sherman is a great segue into our MAIN TOPIC, which is Amsoil synthetic oil vs. Harley Davidson labeled synthetic oil.
Law Abiding Biker Motorcycle Podcast Co-host, Justin AKA: Oscar, is on hand during this episode to help us cover this ongoing and sometimes heated topic amongst bikers/motorcyclists. Justin is a full time Law Enforcement Officer (LEO like me) and also happens to be a local Amsoil dealer in our area. He has great insight into the benefits of using Amsoil and touches on the Magnuson-Moss Warranty Act, which basically covers warranty requirements and was enacted in 1975.
What is boils down to, is what I have told our audience before many times via multiple media platforms. You can perform your own maintenance on your motorcycle and your warranty is still good, so long as you keep certain documentation. I discuss this thoroughly in the Law Abiding Biker Harley Davidson Maintenance Video www.LawAbidingBiker.com/2014HarleyMaintenance. You do not have to take your motorcycle to the dealership for regular maintenance and service to maintain your warranty. You can do the service and routine maintenance yourself.
We discuss the benefits and costs of Amsoil synthetic oil vs. Harley Davidson synthetic oil that they slapped a label on. You will learn that you can get Amsoil for around the same price as Harley brand, depending on what your Amsoil dealer sales it for. You will get the best deal if you are an Amsoil premium member, which costs about $20 a year per Justin.
You can order directly from the Amsoil www.amsoil.com website too. There have been many "wear tests" performed with Amsoil and it always comes out ahead of the competitors, like Harley brand synthetic oil. Amsoil also sales oil filters and air filters for your motorcycle, which are completely comparable to Harley and other competitors. Amsoil makes oil for every type of engine, not just motorcycles.
I personally have never used Amsoil, but after this podcast and education from Justin, I may just switch. With Harley Davidson Screaming Eagle synthetic oil, you are advised to change your oil every 5,000 miles. Per Amsoil, you only have to change your motorcycle oil every 10,000 miles and as Justin reveals, Amsoil has a warranty guarantee that if an engine fails because of their oil, then they will replace the engine. I doubt this would ever happen. Heck, you could push Harley synthetic oil to 10,000 miles in most conditions and be fine, but don't do it please. So, I think Amsoil is safe with making this guarantee.
Why does Harley Davidson not sell Amsoil? Simple; Amsoil will not give Harley Davidson low bid, because they have a great product. Amsoil doesn't want to have Harley Davidson just slap their label on their product and then call it "theirs". Harley Davidson gets synthetic oil extremely cheap from the low bidder, they slap their label on it, and cash in. Many big companies do this, not just Harley Davidson. It is just a fact and businesses are trying to profit in many ways. Don't take it personal, but don't fall for the trap either. With the internet and social media available, to include the Law Abiding Biker Motorcycle Podcast, we can all help each other out, so we all get the best motorcycle products and best deals for our hard earned money. Information is that Harley Davidson currently purchases their synthetic motorcycle oil from Citgo Petroleum or Mobil  and slap their label on it.
I guess it really boils down to how long you are going to own your motorcycle an how many more miles you think you will get out of your engine before you need a rebuild or a new one. Do you keep your motorcycle that long? Some do. I usually sell my motorcycles before I get to this stage, so I will likely never know. I'm not certain anyone really knows exactly how much more you get out of your engine, transmission, or primary drive by using Amsoil synthetic oil.
I will however be switching to Amsoil now and give it a try. If I can get it for around the same price and only have to change my oil every 10,000 miles instead of every 5,000 using Harley synthetic oil then I am money ahead. And hey, if it is better for my motorcycle engine then that is an added benefit too.
Of course I will be following up on this topic after I give Amsoil synthetic oil a good test and truly find out the cost difference. YOU REALLY MUST LISTEN TO THIS EPISODE OF THE LAW ABIDING BIKER MOTORCYCLE PODCAST TO REALLY GET ALL THE INFORMATION REFERENCE THIS MATTER. I have simply given you some information and some links for guidance.
Get involved today! Join the Law Abiding Biker Community! #LawAbidingBiker #BikerPodcast #MotorcyclePodcast
-Keep the rubber side down and the shiny side up