Podcast: Play in new window | Download | Embed
Subscribe: Apple Podcasts | RSS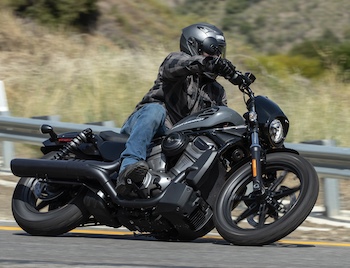 In this episode, I'm joined by Lurch and we discuss that Harley-Davidson recently flew me to Santa Barbara, California to test ride and review the 2022 Nightster. It was a very quick 4-day trip, 2 of those days being travel days. Understand, Harley-Davidson paid for the flights, meals, and lodging. However, no contract was mentioned or signed and I was never told what I could or could not say, so I will give you an unbiased real-world biker review as always.
Now, I had many questions about this new Nightster and anticipated how it might feel and handle when riding it. There was only one way to find out and it started when I arrived at the Hilton Santa Barbara Beachfront Resort where I'd be staying for the next few days, and I got checked into my room. I quickly made my way to dinner where Harley had set up the "instrument of expression" launch event.

As I walked around the room this first night I had time to really think about what the new 2022 Nightster means now and to the future of Harley-Davidson as a company. I really had time to reflect on Harley-Davidson's rich history with their bikes of the past, and in many ways, they've carried much of that history over and put it into their present-day motorcycles. As Willie G. Davidson once said, "Everything we do is the notion that form follows function-but both report to emotion" and I wanted to see if that would be the case with the Nightster.
But, what do these new water-cooled Revolutions Max engines in the Pan America, Sporster S, and now the 2022 Nightster with the 975T version really mean? Is Harley fazing out the traditional big V-Twin air-cooled engines? During my time in and around Santa Barbara, I'd get these questions answered and a whole bunch more. Make sure to watch my review video to find out the answers.

I found the 2022 Nightster to be a fast nimble bike that was very capable of carving up twisty canyon roads. The horsepower may be intimidating to new riders, but that can be mitigated by the different ride modes. The bike can be tamed down by using Rain Mode, then a rider could progress to Road Mode, and eventually Sport Mode. The Nightster was designed with customization in mind. I think Harley did a great job designing it.
NEW FREE VIDEO RELEASED:
There were a few negatives I found, and admittedly they are a bit nit-picky. First, the front-mounted radiator is not visually appealing to me personally. I know it's required to get the performance and horsepower out of the engine. I guess I'm old-school and I'll just have to learn to get used to the radiator. Secondly, the plastic trim on top of the tank (airbox) looks cheap and is a bit flimsy. I would have liked to see something made of metal in its place. And lastly, the control switch housings were also made of plastic. I would prefer metal ones like on my Street Glide Special.
Sponsor-Ciro 3D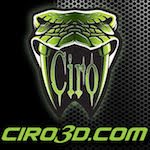 Innovative products for Harley-Davidson & Goldwing
Affordable chrome, lighting, and comfort products
Ciro 3D has a passion for design and innovation
Sponsor-RickRak

The Ultimate Motorcycle Luggage Rack Solution
Forget those messy straps and bungee cords
Go strapless with a RickRak quick attach luggage system & quality bag
Sponsor-Butt Buffer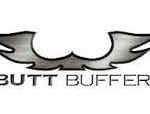 Want to ride longer?
Tired of a sore and achy ass?
Then fix it with a high-quality Butt Buffer seat cushion?
New Patrons:
David Harris of Chesapeake, Virginia
Jasen Judy of Sunbury, Pennsylvania
Dave Jennings of Banton, Glasgow, United Kingdom
Eric Steiner of Sarver, Penssylvania
Paul Krampitz of Cromwell, Connecticut
Nelson Williamson of Murpfreesboro, Tennessee
Henk ter Haar of Hoevelaken, Netherlands
Kelly Thompson of Fairfield , Iowa
Phillip Molloy of Warren Lodge, Armthorpe, United Kingdom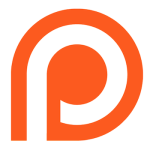 Steve Stratton of Stockton, California
Hector Velez of Fulton, Maryland
Jason Despain of Crestview, Florida
Join the Free Email Club!
If you appreciate this free information make sure to join the thousands of law abiding bikers that have already joined the free Email Club! You will be notified of new useful motorcycle content and techniques as we put them out. Join the Community now!