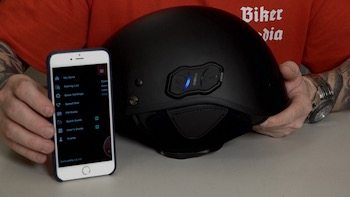 Video-Sena was nice enough to send us some Cavalry Bluetooth half helmets for review and testing. In true style, we put these helmets to the ultimate test in a real world biker environment. And we learned how to use the Bluetooth headset system during our testing. I wanted to pass along what we learned in this free tutorial video. I also did an in-depth review of the Cavalry helmet, so make sure you watch that video too.
In this completely free video, I show you everything you need to know on how to operate the Bluetooth headset system built into the Cavalry half helmet. The headset built in is a Sena 10R. I show you how to pair your smartphone, play music, play radio stations, set station presets, check battery levels, pair with other Cavalry half helmets, menu systems and much more. You can pair with up to three other Cavalry helmets for single or group communications.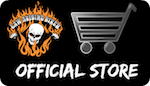 We trust and like the Sena Cavalry Helmet so much that we now sell it right in the Official Law Abiding Biker Store! If you appreciate this and our other free videos, please consider purchasing any Sena products directly from us.
NOTE: You'll definitely want your smartphone perched safely in a Biker Gripper Cell Phone Mount, so you can safely see it while in use with the Sena Cavalry half helmet.
Make certain when you get your Cavalry helmet that you immediately update to the newest software version for correct operation.
NOTE: The Cavalry helmet does pair with the Sena Freewire Bluetooth transmitter/receiver. When the two are paired, this allows you to have wireless integration with your Harley-Davidson Boom!™ Box Infotainment System. You can give voice commands directly to the Boom Box system and hear anything coming out of the Boom Box such as music and GPS voice directions wirelessly inside your Cavalry helmet.
See more in my Sena Freewire videos here:
Join the Free Email Club!
If you appreciate this free information make sure to join the thousands of law abiding bikers that have already joined the free Email Club! You will be notified of new useful motorcycle content and techniques as we put them out. Join the Community now!