Come along Bikaholics for a ride with me on my Harley as I test out & explain the Schuberth C3 Modular Helmet. I had it narrowed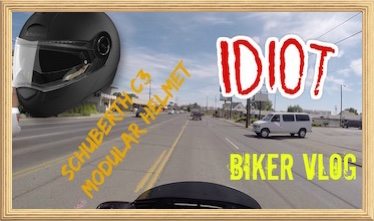 down to two of what I consider the best modular helmets on the market for touring riders before I made my recent purchase. In the end, I opted for the Schuberth C3 and am I glad I did! There are many reasons I went with the Schuberth C3 over others, so watch the video as I explain.
Note: Schuberth invented the modular helmet and has been making them the longest. They are the quietest and lightest modulars on the market. And the C3 is both US DOT and ECE 22.05 certified! Most other modular helmets can't meet the ECE rating. The C3 is German engineering at its finest and when you wear it you will realize such.
Moto Biker Vlog Video-Come take a ride as I explain more and test the Schuberth C3
Schuberth C3 Modular Touring Overview, Review & Guide Video
If you appreciate this information, consider making any purchases through one of our affiliate links or banners below. No additional cost to you, but we get a small kick back if you decide to make a purchase after clicking through. It helps put a little fuel in the Law Abiding Biker gas tank, so we can keep this thing going on down the road. We strive to continue to help bikers around the world.
Helmets discussed in this video:
1.)  Schuberth C3 Modular Helmet
2.)  Shoei Neotec Modular Helmet
Other links mentioned in this Biker Moto Vlog:
1.)  Harley Boom Box Tutorial Videos
2.)  Law Abiding Biker App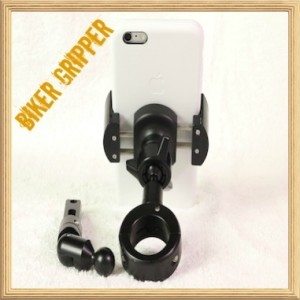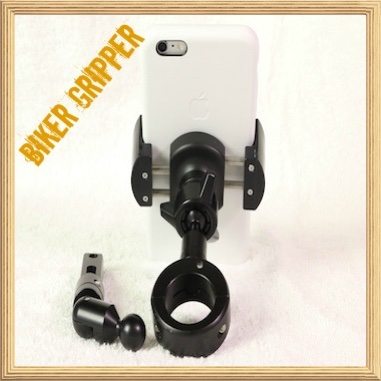 Our Custom Biker Gripper Cell Phone & GPS Mounts
Need a motorcycle cell phone or GPS mounting solutionBikaholics?

That's right, Law Abiding Biker Media put our logo on these mounts & we personally use them on our motorcycles!

The sexiest, lightest, and strongest mounts available period.
Good prices and fast shipping from our store?
Check out our COMPLETE REVIEW
Additional Information on the Schuberth C3 Modular Helmet:
Schuberth C3 Helmet
The Schuberth C3 is the helmet of choice for the ultimate sporting adventure. Thanks to its compact dimensions, this new premium flip-up helmet from Schuberth has no serious rivals on the market. With its unique synthesis of sportiness and comfort, its previously unheard-of noise level of <= 84 dB(A) at 65 mph sets new benchmarks for the industry as a whole.
The helmet is made of S.T.R.O.N.G fibre, a special glass-fibre reinforced Duroplast matrix and is available in two helmet shell sizes
High Performance Aerodynamics
The C3 is the new generation of flip-up helmets. It stands out from the crowd at all times through its advanced aerodynamics and agreeable riding characteristics. The integrated features make it ahead of its time.
C3 – New generation flip-up technology from the SCHUBERTH wind tunnel makes your next touring journey a sheer riding pleasure.
Aerodynamic shape
Directionally stable
No oscillatory tendency
No buffeting
Aeroacoustics of the Schuberth C3 Helmet
All SCHUBERTH motorcycle and racing helmets are developed and optimized under scientific conditions in the SCHUBERTH wind tunnel.
Owing to its outstanding aeroacoustic characteristics, the Schuberth C3 is the ideal helmet for your touring journeys.
Extremely quiet (due to integrated acoustic collar and anti-noise pad)
< = 84 dB(A) at 100 km per hour (with closed machines)
Safety principle: the reduced noise level assists the rider's concentration and attentiveness
Pinlock® Visor
Guaranteed condensation-free thanks to its double glazing technology
Selectable city position
Ventilation system
The C3 has an innovative ventilation system to keep your head cool and comfortable
A.R.O.S (Anti-Roll-Off-System)
The Anti-Roll-Off-System especially developed by SCHUBERTH is provided as a safety feature in every SCHUBERTH motorcycle helmet. It ensures that provided the chinstrap is closed and correctly adjusted:
the helmet cannot pivot off the head from behind
the risk of contact between the chin section of the helmet and the chin or neck of the rider is minimized due to small angle of tilt
the consequences of the helmet coming into contact with the chest as the result of an accident are reduced.
the helmet is fastened by a micro-lock ratchet lock
Outer shell
The outer shell of the Schuberth C3 Helmet combines an aerodynamically optimal shape suitable for racing with excellent protection.
Material: S.T.R.O.N.G.-Fibre
New helmet shell technology from SCHUBERTH permits low weight
Glass fibre with a special resin added is compressed in a vacuum at a pressure of 6 bar to form a helmet shell which is exceptionally sturdy.
Inner Lining
The innovative interior lining of the C3 is outstanding due to its excellent fit and the optimized ventilation system.
COOLMAX® pad system, removable and washable
Optimized fit thanks to MaxFit concept fitting
Skin friendly, warm and breathable Techskin material
Variable pad system ensures effective ventilation (see ventilation summer/winter)
Allergen-free
Antibacterial
Hand washable at 30 °C
Removable cheek pads
Chin guard
The C3 is characterized by its strong and distortion-free chin guard. The extremely robust chin guard locking system resists very high drag loads.
Other Features
Sun Visor is tinted with anti-fog coating
SRC-System (Schuberth-Rider-Communication-System) option available
US DOT and ECE 22.05 certified
Weight: 1,570g including sun visor and acoustic collar (may vary depending on shell size)
Made in Germany