Podcast: Play in new window | Download | Embed
Subscribe: Apple Podcasts | RSS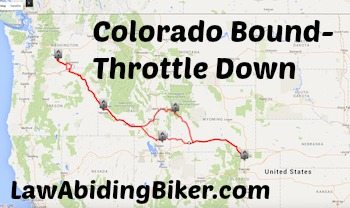 Podcast-The Law Abiding Biker Crew is heading out for a June trip from Washington State to Colorado this year! We will be heading through Oregon, Idaho, Utah, Wyoming, and Colorado during this trip. Due to scheduling and other obligations, only four of us will be making the journey. Indian John and Lawdog are in the studio with me and we break the trip down for you. We throw out some Patron information in case you'll be in the area and maybe want to hook up. Patrons can contact us if you think you'll be in the Colorado area in late June and we can talk specifics.
Later in this episode, we congratulate Indian John, who is the newest full patch member of the Sworn Few LEMC! We get some insight from John about his experience and why he wanted to be with our club.
New Patrons:
Steve Shumate of Charlotte, NC
Shane Cruzan of Ashland Missouri
Darren Folkes of Liverpool, Austrailia
Kim of Mound, Minnesota
Pat Savage of St Albert, AlbertaI
Kelvin Raeford of Cary, NC


Pamela Kaby of Crestview, Flordia
Jay Gardner of Philadelphia, PA
Doug Donnelly of Bowser British Columbia, Canada
Join the Free Email Club!
If you appreciate this free information make sure to join the thousands of law abiding bikers that have already joined the free Email Club! You will be notified of new useful motorcycle content and techniques as we put them out. Join the Community now!