Podcast: Play in new window | Download | Embed
Subscribe: Apple Podcasts | RSS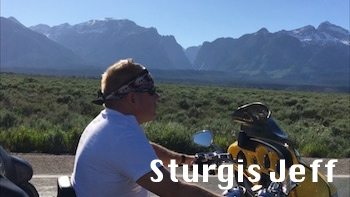 Podcast-Part 1 of 2-We took an awesome cross-country motorcycle trip this year. We started in Washington State and ended up in Colorado! Our travels also took us through Utah, Wyoming, Idaho, Oregon. Meet "Sturgis Jeff" and "Indian John", who went along with me for the ride. They are also on the mics this episode! That's right, we don't just talk motorcycles, we live the life here at Law Abiding Biker Podcast & Media.
Listen in as we go over the trip and all the funny stuff that happened in between. We discovered new roads and restaurants. We met quite a few bikers & interesting local people along the way. We give you tips, tricks, and must ride roads!
We even met up with Patron Member, Al Long, who gave us a tour around the Denver, Colorado area! Make sure you get hooked up as a Patron Member now because you never know where we'll be next. Any chance we get we try to meet our Patron Members.
Don't forget to check out the below two-part part video documentary I put out on our YouTube channel!
Restaurants & breweries in podcast we recommend:
New Free Video Mentioned:
New Patrons:
Brent of Rancho Cordova, CA
John Cole of Glenpool, Oklahoma
Mark Neustadt of Madison, Wisconsin


Steven Whalen of RAYMOND, NH
Douglas Neathawk of Rollinsford, NH
Juan Cruz of Moreno Valley, CA
Join the Free Email Club!
If you appreciate this free information make sure to join the thousands of law abiding bikers that have already joined the free Email Club! You will be notified of new useful motorcycle content and techniques as we put them out. Join the Community now!