Podcast: Play in new window | Download | Embed
Subscribe: Apple Podcasts | RSS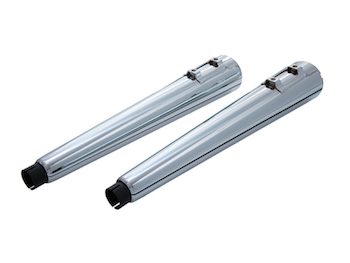 Podcast-We spent the day filming and installing Ciro 3D Megaphone Mufflers and added Ciro 3D Carbon Fiber Tips. Special guest Patron member Russell Roberts was in town and got to check out behind the scenes. Patron Russell Roberts describes his behind the scenes experiences.
We give you a real world review of these Ciro 3D Megaphone Mufflers in this episode. We installed them on Rick "Big Daddy" Kane's 2001 Harley Road King. We really liked the quality and overall sound of these mufflers. You can add different tips depending on your taste.
Make sure you're subscribed to our very popular YouTube Channel, so you know when we release this video and others.
Note: If you want to get some Ciro 3D Megaphone or other mufflers, please use our affiliate link below. No additional cost you:
Sponsor-Patch Addict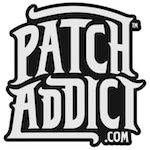 Use Coupon Code:

LAB15

Get

15% Off

Free Shipping on orders over $25
Sponsor-Ciro 3D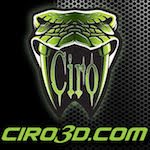 Innovative products for Harley-Davidson
Affordable chrome, lighting, and comfort products
Ciro 3D has a passion for design and innovation
New Patrons:
Craig Roberts of Medford, Oregon
Harry LaCcosse of EastHartford, CT
Gary McKinney of Almont, MI


Howard Keyes of Miramar, FL

Barry Sobel of West Bloomfield, Michigan

Robert Scartozzi

EnRickey Graham

Denis Barriault of Ontario, Canada

Michael Clark