Podcast: Play in new window | Download | Embed
Subscribe: Apple Podcasts | RSS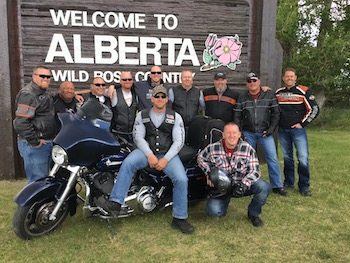 Podcast-This is just a quick podcast episode to get you up to date on what's going on here behind the scenes here at Law Abiding Biker™ Media, Inc.
We are taking the month of July off from releasing any podcast episodes. Don't worry, we'll be back in August, full speed ahead. This quick break gives us a little breathing room to get some other very important projects done.
We'll still be releasing videos on our popular YouTube Channel during July.  Make certain you're subscribed so you are notified when we come out with new free videos. Make sure you're signed up for the free email club too.
We'll have a two part series coming in August. It's a look behind the scenes of Police Motors Officers and training schools. Oscar and I got on the mics and really got into depth on this subject matter since we're both full-time Police Motors Officers.
Additionally, we'll be recording at least a two part series on our recent 6-day motorcycle trip to Canada! You gotta hear these stories!