Podcast: Play in new window | Download | Embed
Subscribe: Apple Podcasts | RSS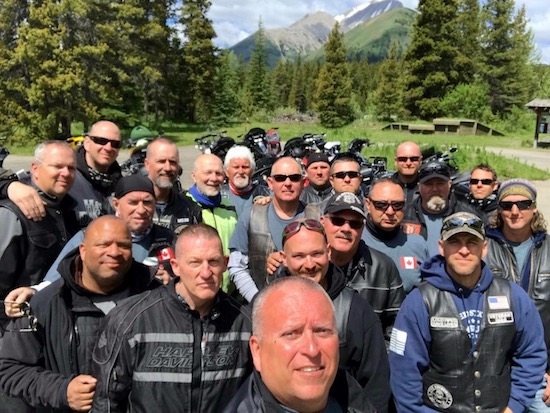 Podcast-This is a two part series on our recent 6-day motorcycle trip to Canada, June 26 through July 1, 2017. A bunch of the guys here at Law Abiding Biker™ Media saddled up and made the trip. We had a great time with our friend's to the north. If you are going to take a motorcycle trip to Canada then you'll definitely want to listen in. We have some great information and some very funny stories to share with you. We were Live on our YouTube channel for this episode and had some great conversations. We give you all the details and the debacles that are bound to happen on a long road trip!
We share some of the best roads to ride on your motorcycle in Canda. We rode BC and Alberta and rode very specific planned routes. You'll definitely want to note the routes we took. We had a couple ferry crossings and border crossings.
We can't say enough about our Patron members in Canada. They welcomed us and showed us some real hospitality. We even had Patron Members ride up from the States and into Canada to be part of this large meet-up. Wow, we went on a great day ride with the Patrons. They even had Patron Ride 2017  T-shirts made up for everyone! We finished the day off at Patron member John Patton's home where we had a back yard BBQ, drank cold beer, and everyone had time to make connections and get to know each other better. I can't say enough about how awesome this entire meet-up was!
If you are still waiting around to become a Patron Member of Law Abiding Biker then you are missing out. Become a member and get benefits. We want to connect with you like we did with Patron Members on our Canada trip.

Thanks for the following Patrons for being involved in the meet-up and ride:
John Patton
Mark Arnold
John Lyster
Jason Kubel
Russell Roberts
Jim Dimitrious
Kris Lizak
Jonathan Holen
Basic Trip Details:
Day 1
Rode from Yakima, WA to Nelson BC
Day 2
Rode from Nelson, BC to Whitefish, MT
Day 3
Rode from Whitefish, MT to Cochrane, AB
Day 4
Patron member meet up and ride

Left from Bragg Creek, AB
Day 5
Rode from Cochrane, AB to Kelowna, BC
Day 6
Rode from Kelowna, BC to Yakima, WA (home)
NEW FREE VIDEO RELEASE:
Sponsor-Ciro 3D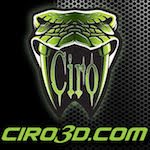 Innovative products for Harley-Davidson
Affordable chrome, lighting, and comfort products
Ciro 3D has a passion for design and innovation
New Patrons:
Michael House of Haverhill, MA
Karl Von Ubin of Santa Clara, California
John of Bayonne, NJ
Tom Cruz of Bay Shore, NY
Randy Stewart of Las Cruces, NM
James Ray
Aaron Christopherson of Molalla, OR
Robert Pence of Thornton , CO
Todd Pool of Arcanum, OH
Joseph Edward of Massapequa, NY


James Kajiwara of Hayward, CA
John Bristle of Urbana, Illinois
Charles Collins
Susan Carrie of Deerfield beach, FL
Donald Cronk of San Anselmo, CA
Join the Free Email Club!
If you appreciate this free information make sure to join the thousands of law abiding bikers that have already joined the free Email Club! You will be notified of new useful motorcycle content and techniques as we put them out. Join the Community now!