Podcast: Play in new window | Download | Embed
Subscribe: Apple Podcasts | RSS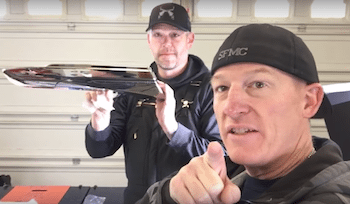 Podcast-We spent the day in the Law Abiding Biker™ Media garage filming more tutorial videos for later release on our YouTube Channel. We installed some awesome high-quality Ciro 3D aftermarket parts on a Harley Road Glide and Street Glide. All the parts we speak about in this episode are available in the Official Law Abiding Biker Store!
We get really specific on each of the parts we installed and give detailed information about them that will help you decide whether or not you want to install them on your ride! We also give you fitment & install information. Listen into this episode and get all the information.

We filmed each part install and will release each at a later time on our awesome YouTube Channel, so make darn certain you're subscribed and have notifications turned on. All of these awesome Ciro 3D parts are plug and play for an easy install and with the help of our DIY install videos, it'll be a breeze. You'll save a ton of money not having to pay a dealership to install them. And you'll have the pure satisfaction of working on your own motorcycle.

The Ciro 3D parts we installed include:
Saddlebag Extensions with LED brake/turn lights
Filler Panel Lights
Bag Blades
Fang LED Headlight Bezel
Lighted Fairing Vent Trim
Bat Blades LED lights/signal
Windshield Trim
NEW FREE VIDEO:
Sponsor-Ciro 3D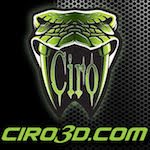 Innovative products for Harley-Davidson
Affordable chrome, lighting, and comfort products
Ciro 3D has a passion for design and innovation
New Patrons:
Martin Gravila of Hollywood, Florida
Michael Frankin of Morehead City, NC
Ricky Nimmons of Springfield, IL
Ric Northernva
Jason Despain of Crestview, FL
Brian Little of Pittsburg, PA


George Wolter of Landgraaf Netherlands
John Dietz of Upland, CA
Mario Amaral of Taunton, MA
GARY SWEAT of Palm Bay, FL
Scott LaCoss of Pending
Joseph Kluha of Strongsville, OH