Podcast: Play in new window | Download | Embed
Subscribe: Apple Podcasts | RSS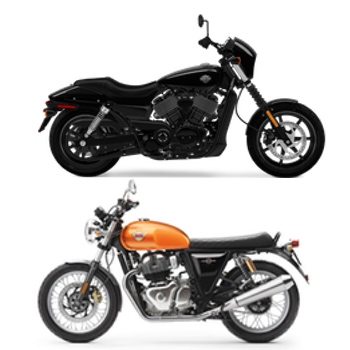 Podcast-In this podcast we discuss Royal Enfield motorcycles and their place in the motorcycling industry. Is Royal Enfield an actual competitor to Harley-Davidson? Enfield has a largely negligible presence in the U.S., and its bikes typically have small engines compared to the big bore bikes Harley produces.

In late 2017, Royal Enfield introduced in India its first big twin-engine motorcycle. They introduced the interceptor INT 650 and the Continental GT 650, bikes that will compete head-to-head with Harley's Street 750.
India only accounts for around 2% of Harley-Davidson's total sales, but it owns 60% of the big bike market there and a local player with a vastly larger distribution network could certainly create problems.

Royal Enfield is very popular and vastly outsells Harley-Davidson. However, Royal Enfield may be trying to get a bigger piece of the pie in the U.S. market. In the United States, Harley-Davidson has around 700 dealerships and Enfield only has just a few dozen in the U.S. and Canada. That said, Enfield's bikes could strike a chord with the emerging domestic motorcycle buyer.
NEW FREE VIDEO RELEASE:
Sponsor-Ciro 3D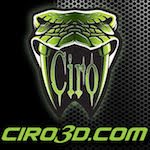 Innovative products for Harley-Davidson
Affordable chrome, lighting, and comfort products
Ciro 3D has a passion for design and innovation
Sponsor-RickRak

The Ultimate Motorcycle Luggage Rack Solution
Forget those messy straps and bungee cords
Go strapless with a RickRak quick attach luggage system & quality bag
New Patrons:
Bill Newman of San Tan Valley, AZ
Rick Berwick of Penhold, Alberta, CanadaBrad Shaver of California
Brian Dooley of Clover, SC
Michael England of Gaithersburg, MD
Ben Simpson of Belle Fourche, SD


Peter Woolfson of Chichester, West Sussex, UK
Keith Brandt of Seattle, WA
David Weber of Akron, Ohio
Thomas Pellicciotti of Bridgeport, PA
Michael Trapani
William Bray of Skipperville, Alabama