Podcast: Play in new window | Download | Embed
Subscribe: Apple Podcasts | RSS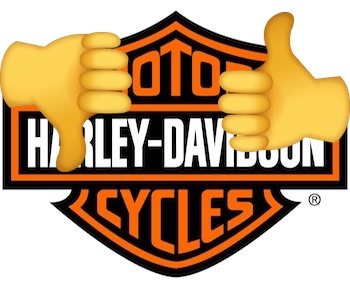 Podcast-In this episode we talk about a YouTube video that was being passed around recently by some click bait channel called "Company Man". The title of that video reads "The Problem Facing Harley-Davidson" and the description reads "Harley-Davidson is the biggest name in motorcycles…but they've seen better days. This video discusses the big problem they are facing." and nothing more. No, I'm not linking to that video as it's clearly biased.

We won't completely trash the video or the creator as it at least brings up some points for discussion, so thanks for that. Be careful with channels like this as we can't confirm the guy who made this video even rides or is involved in the motorcycle industry at all. He just took a bunch of video clips he got elsewhere online and made a voiceover with different information he found. He's likely not even qualified to speak about this issue.
We think it's mostly hype about Harley-Davidson having any sort of substantial problems and we don't think they have any more than they always have. Many articles are floating around the internet on this subject, very few being credible. This has been going on for a long time and of course, Harley-Davidson is the longtime leader in the United States. Many competitors want them to go down and so this sort of propaganda floats around. That happens to every big leading company, regardless of the industry.

We really break it down in this episode, so you'll have to listen in to find out the truths and of course our opinions. Yes, because we are actual bikers and involved in the biker industry, unlike the creator of that particular video.
I'm not biased. Heck, I'd be the first to tell you if I believed Harley had any new or major issues. With that said, Harley has been changing and trying new things for some time and they'll need to continue to be very progressive to stay relevant or they will face serious problems. Clearly, Harley knows they have to step up their game and change with the times. They have several other manufacturers biting at their heels and trying to get a piece of the pie.
Sponsor-Ciro 3D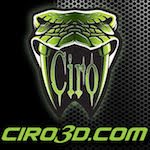 Innovative products for Harley-Davidson
Affordable chrome, lighting, and comfort products
Ciro 3D has a passion for design and innovation
Sponsor-RickRak

The Ultimate Motorcycle Luggage Rack Solution
Forget those messy straps and bungee cords
Go strapless with a RickRak quick attach luggage system & quality bag
New Patrons:
Larry Daniels of Mt. Vernon, OH

Ryan Reilly of Cedarhurst, NY

Jerry Lombard

Gary Long of ??

Michael Williams of Rockwall, Texas

Derek Davis of Waterloo, Iowa


Peter Woolfson of Chichester, West Sussex, UK

Channing Rankin of Longview, TX

Arizona Coral Company of Yuma Arizona

Jose Couto of Kent, WA

John Polanowicz of Northborough, Massachusetts

E. J. Valazza of ??

David Meister of Macedonia, Ohio
Join the Free Email Club!
If you appreciate this free information make sure to join the thousands of law abiding bikers that have already joined the free Email Club! You will be notified of new useful motorcycle content and techniques as we put them out. Join the Community now!