Podcast: Play in new window | Download | Embed
Subscribe: Apple Podcasts | RSS
The Last Motorcycle on Earth is being filmed in Missoula, Montana by Writer, Director, and Cinematographer Eric Ristau on a shoestring budget and it's a true passion project for him. I interviewed Eric back on podcast episode #68 about his Sit, Stay, Ride Sidecar Dogs Documentary Film.
In this episode, I have the pleasure of talking with Eric and his lead actor and co-producer of the film, Neil Olson.  Also involved in the film is Eric's wife, Geneva Ristau, who is a co-producer and editor. Eric is part of the law abiding biker community and produces great films for bikers.

It is not cheap to create films such as this and the expenses are piling up. So far, everything has been done out of pocket and on a tight budget. Eric has started an Indiegogo Fundraiser to assist with expensive items such as visual effects, sound mixing, and music composition and the fundraiser ends mid-May 2018. These things would give the film more value for the audience. There are rewards dependant on your contribution amount. Top rewards include a speaking role in the movie and more! It is yet to be determined if this will be a stand-alone film or spawn into a series. I will definitely be supporting Eric and the crew in moving forward! This motorcycle film looks so promising and I'm excited about it after watching the official trailer!
The Last Motorcycle on Earth is a dramatic series about a vintage motorcycle collector and bike builder, Conrad Mendel, as he grapples with a new world of technology that threatens to destroy his passion and way of life.

The Last Motorcycle on Earth Film Series Description:
Motorcycles are outlawed. Gasoline is $20 per gallon. Self-driving cars are taking over. Silicon Valley and the United States Government have collaborated to push society toward a fully-autonomous transportation system. Motorcycles and riders are an easy first target in the drive to ban human-operated vehicles. Impossible, you say? Not so fast.
Summary:
The story centers on a small group of motorcyclists facing down the federal government and the tech industry as society is pushed to ban motorcycles, petroleum and transition to self-driving cars.
Produced by professional indie filmmakers and avid motorcyclists in Missoula, Montana.
This show is being made by the skin of our teeth and the thin tread on our tires.
The first hour-long episode is finished, hours 2 and 3 are partially shot.
They need our help to finish.
New Free Video Announced:
Sponsor-Ciro 3D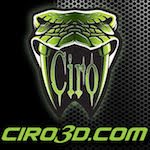 Innovative products for Harley-Davidson
Affordable chrome, lighting, and comfort products
Ciro 3D has a passion for design and innovation
Sponsor-RickRak

The Ultimate Motorcycle Luggage Rack Solution
Forget those messy straps and bungee cords
Go strapless with a RickRak quick attach luggage system & quality bag
New Patrons:
Mauritz of Milwaukee, WI

Anthony Peters of Southside, Tennesee

Jim Sharp of Cadillac, Michigan

Gary Jackson of Valentine, Nebraska

Kc Ortiz of Syracuse, Nebraska

David Hernandez of Benson, Arizona

James Derflinger of Murfreesboro, Tennessee

Kealoha Martin of Ocean View, Hawaii

Martin Gavrila of Hollywood, Florida


Puddy Espenship

Mike Tovani of Windsor, California

Larry Ardison
Join the Free Email Club!
If you appreciate this free information make sure to join the thousands of law abiding bikers that have already joined the free Email Club! You will be notified of new useful motorcycle content and techniques as we put them out. Join the Community now!