Podcast: Play in new window | Download | Embed
Subscribe: Apple Podcasts | RSS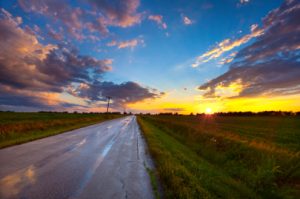 Many of the Law Abiding Biker Media Crew and the Sworn Few Law Enforcement Motorcycle Club are headed on a 9 day cross-country motorcycle trip during June 2018 from Washington State through the Midwest. This motorcycle trip will lead us through Washington State, Twin Falls, Idaho, Cheyenne Wyoming, Papillion, Nebraska, Kansas City, Missouri, Amarillo, Texas, Gallup, New Mexico, Grand Junction Colorado, and Boise, Idaho. We are going to ride our Harley's hard on this trip and total around 4,000 miles! We're going to visit the Kansas City, Missouri Harley plant as it will be closing a the end of 2018. I'm excited we'll also be riding the Million Dollar Highway in Colorado.

During this motorcycle trip we'll have one day to meet up with our beloved Patron Members of Law Abiding Biker Media, Inc. We'll be going on an awesome motorcycle day ride and have a dinner together at the end of the ride. To get all the specific trip details, to meet up with us, to ride with us, and to have dinner with us, you'll have to get access to our Private Patron Only Private Facebook Only Group by signing up as a member! Inside the Private Facebook Group we discuss more specific details and we'd love to meet you in person. You can also contact us here if your a current Patron Member for more specific information and if you have any questions.

We originally did this podcast episode live via our YouTube Channel and it was exclusive access for Patron Members only with live chat! Make sure to listen into this podcast episode to get further details about this motorcycle trip and the Official Patron Member Only Meet-up.  We hope to personally meet you, ride with you, and have a meal with you. It's a Biker Revolution, so get involved already and sign up!
New Free Video Mentioned:
Sponsor-Ciro 3D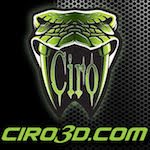 Innovative products for Harley-Davidson
Affordable chrome, lighting, and comfort products
Ciro 3D has a passion for design and innovation
Sponsor-RickRak

The Ultimate Motorcycle Luggage Rack Solution
Forget those messy straps and bungee cords
Go strapless with a RickRak quick attach luggage system & quality bag
New Patrons:
Clark Quick of Ramona, CA

Pace Millhollon of Austin, TX

Carl Smull of Kennewick, WA

Mathew Hemphill of Lodi, California

Chuck Davis of Columbia, South Carolina

Dan Lord 

Jason Brock of Columbus, Ohio

Leonard Conway of Midlothian, VA

Todd Lynn of Bakersfield, CA


Leonard Conway of Midlothian, Virginia (Also a Patron)

Brian Cann of Saugus, Massachusetts

Martin Gavrila of Hollywood, Florida