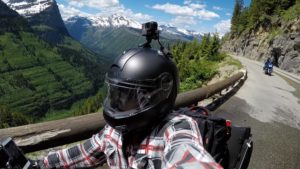 This is a biker documentary film of a six-day cross-country motorcycle ride that the Law Abiding Biker™ Crew took to Canada. That's right, we don't just talk motorcycles, we live the life. We love long road trips and rode about 2000 miles, starting from Yakima, Washington. We stayed over in Nelson, British Columbia, Whitefish, Montana, & Cochrane, Alberta, & Kelowna, BC. We got to ride motorcycles through Glacier National Park too!
Join the Biker Revolution. We met with some awesome Patron Members of Law Abiding Biker™ Media, both from Canada and from the United States.
Come ride along with us and see what we experienced. Tons of work went into this free documentary film, so consider supporting us through the following links if you appreciated it.
OTHER RELATED MOTORCYCLE DOCUMENTARIES BY LAW ABIDING BIKER MEDIA
PT 1-Motorcycle Trip Documentary Movie Colorado, Utah, Wyoming, Idaho, Oregon, Washington

PT 2-Motorcycle Trip Documentary Movie Colorado, Utah, Wyoming, Idaho, Oregon, Washington