Podcast: Play in new window | Download | Embed
Subscribe: Apple Podcasts | RSS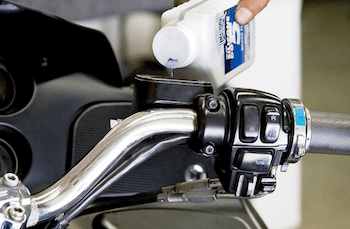 Podcast-In this episode, Oscar and I fill you in on the recent voluntary Harley-Davidson brake fluid recall and their recommendation to replace/flush your brake fluid every two years regardless of mileage. We spent the day flushing & replacing the brake fluid in my 2014 Harley Street Glide Special and on Oscar's 2013 Harley Ultra Classic in the Law Abiding Biker shop. Of course, we filmed this and it will eventually release on our YouTube channel, so you too can perform this task. There is no need to take your Harley to a dealership. We'll show you how to do it and how easy it is. Make sure you're subscribed to our YouTube Channel, so you're notified when we come out with tutorial videos like this.

Here are some affiliate links to what we used to do this project. No additional cost to you, but if you click through and make a purchase we get a small commision.
We also mention our Harley Milwaukee-Eight Oil Change and Routine Maintenance Video. The owner's manual now says to test the brake fluid with a tester. Get the video and save money by not having to take your Harley to a dealership to have a simple oil change and service done.
Understand, that bleeding your Harley brakes and flushing the system is basically the same process. When just bleeding your brakes to get rid of air, you just add fluid to the master cylinder until you get the air out. You are mixing the new fluid with the old.

When you are actually flushing and replacing your brake fluid, you suck the master cylinder dry and then put new fluid in and bleed the brake system until all the old fluid is evacuated, thus having all new fluid in the brake system.
This brake fluid issue is not specific to Harley as all motorcycles use much of the same brake fluid. Harley was just getting ahead of the game and recommending changing it out every two years to avoid any problems. You should do this on your motorcycle regardless of what make.
Brake fluid is cheap, so if you do this brake flush yourself in your own shop or garage, you'll only spend $6-$10 on the brake fluid. Also, know that brake fluid captures moisture, so don't keep your bottle of brake fluid after you open it on the shelf for future use. Once you open it and use what you need, get rid of the rest. Buy a new bottle the next time.
Here is a good article from Harley-Davidson about the voluntary recall and the need to replace your brake fluid every two years. Don't mind the part where they say to have a certified technician perform the flush.
This is just an overview of the information in this podcast episode. You'll definitely need to listen in to get all the details and necessary information.
Sponsor-Ciro 3D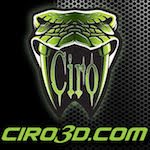 Innovative products for Harley-Davidson
Affordable chrome, lighting, and comfort products
Ciro 3D has a passion for design and innovation
Sponsor-RickRak

The Ultimate Motorcycle Luggage Rack Solution
Forget those messy straps and bungee cords
Go strapless with a RickRak quick attach luggage system & quality bag
New Patrons:
Brad Johnston of Redmond, Oregon

James Byrd of Weston, West Virginia

John Herzog of Beaver Falls, Pennsylvania

Nelson Sanchez of Lake Worth Florida

Cameron Toles of Thorold, Ontario, Canada

Rhett Randle of Tieton, Washington

Billy Russo of Floral Park, NY

Edward Clayborn of Denver Colorado

Kevin Newman of Ennis, Texas


Join the Free Email Club!
If you appreciate this free information make sure to join the thousands of law abiding bikers that have already joined the free Email Club! You will be notified of new useful motorcycle content and techniques as we put them out. Join the Community now!