Podcast: Play in new window | Download | Embed
Subscribe: Apple Podcasts | RSS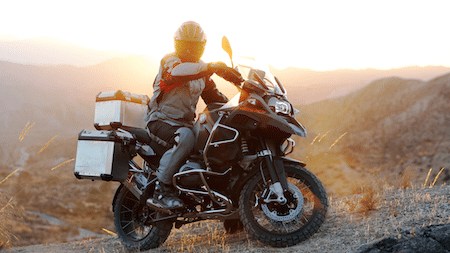 Part 1 of 2
This is an inside look at adventure motorcycle riding in the Yukon Territory and riding the Alcan (Alaska-Canada) Highway. Special guest, Adam, recently took a 14-day adventure motorcycle ride to these areas on his BMW R1200 GS and he tells all about it.  Popeye and I asked Adam a ton of questions as Adam is very knowledgeable in the sport of adventure motorcycle riding. We were broadcasting live video with live chat for our exclusive Patron Members! Get exclusive access to these live broadcasts and become a Patron Member and get benefits! Get early access to episodes like this!
This was a great conversation  & education for me & Popeye, who was also on a mic. Although I love riding cross-country on my Harley-Davidson Street Glide Special on maintained roads, I'd love to someday do some adventure off-road riding on roads that can only be seen and ridden on adventure type motorcycles. Being a full-time LEO Motorcycle Officer and running Law Abiding Biker™ full time on my days off does not leave me enough time right now to get into adventure motorcycle riding. I'll likely try some adventure motorcycle riding when I retire from the LEO job but for now, I  just want to learn as much as I can about it.
Listen in as we ask Adam about his background, the best adventure motorcycles, riding experience, packing for adventure riding, clothing & riding gear, eating arrangements, fuel stops, fuel issues, roadside motorcycle maintenance, breakdowns, GPS tracking, mapping, and trip planning.  Adam reveals what he learned on this 14-day trip and he gives some insider tips that you'll want to know.
I hope this episode reaches many street style riders that may want to try adventure motorcycle riding or are currently doing so. I think it's an exciting sport and another great opportunity to ride a motorcycle, see beautiful country, and meet riders from around the world.
Listen in to the podcast episode to get all the details!
New Free Video:
Sponsor-Ciro 3D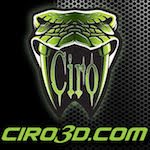 Innovative products for Harley-Davidson
Affordable chrome, lighting, and comfort products
Ciro 3D has a passion for design and innovation
Sponsor-RickRak

The Ultimate Motorcycle Luggage Rack Solution
Forget those messy straps and bungee cords
Go strapless with a RickRak quick attach luggage system & quality bag
New Patrons:
Dave Swenson of New London, MN

Donald Keeble of Wabeno, Wisconsin

James Byrd of Weston, WV

Joel Botello of Sugar Land, TX

Phil Slater of Hamworthy Poole, Dorset

Ansel Whatley of Columbus, GA

Don Amendum of Lebanon, NH

Miles Rains of Everett, WA

Joe Stallbaum of Perrysburg, Ohio


Dean Pocius

Kip Kyler of Olympia, WA

Scott Grau of Lincoln, Nebraska
Join the Free Email Club!
If you appreciate this free information make sure to join the thousands of law abiding bikers that have already joined the free Email Club! You will be notified of new useful motorcycle content and techniques as we put them out. Join the Community now!