Podcast: Play in new window | Download | Embed
Subscribe: Apple Podcasts | RSS
We here at Law Abiding Biker Media have ridden many thousands upon thousands of miles on our Harley's on a ton of different roads throughout the US & Canada over the years. In this podcast episode, we get together and talk about our experiences and give you our opinions about where the best motorcycle roads to ride are located.  I guarantee that you haven't heard of some of these little gems.
We originally did this episode Live via video broadcast, viewable with live chat, only to our beloved Patron Members! Get exclusive access & benefits.  Become a Patron Member Now!
Exploring and finding new roads to ride on your motorcycle is part of the adventure of long distance riding. There have been times where we mapped out a trip on Harley Ride Planner and were not expecting much out of certain roads. When we were actually riding the roads later, we could not believe what a gem we had found.

If you're interested in motorcycle road trips  & getaways then you'll definitely want to check out Law Abiding Biker Motorcycle Documentary Films! Do you have what it takes to ride 4600 miles in 10 days through 12 different states? If you haven't done long distance trips on your motorcycle, then consider it. You'll have memories that will last a lifetime.
Make sure you listen in to this podcast episode because we get in detail about our experiences and what you need to know about these roads. This article is just an overview.

Here are our compiled lists of best motorcycle roads to ride: (the roads highlighted we had in common)
Ryan Urlacher (your host)
G

l

a

c

i

e

r

N

a

t

i

o

n

a

l

P

a

r

k

(

G

o

i

n

g

t

o

t

h

e

S

u

n

R

d

)

B

e

a

r

T

o

o

t

h

P

a

s

s

H

w

y

3

A

B

C

,

C

a

n

a

d

a

M

i

l

l

i

o

n

D

o

l

l

a

r

H

i

g

h

w

a

y

H

W

Y

8

9

i

n

U

t

a

h

L

a

k

e

T

a

h

o

e

V

i

r

g

i

n

i

a

C

i

t

y

,

N

e

v

a

d

a

H

w

y

3

4

1

Left on 6 Mile Canyon Rd out a different way via 

H

w

y

7

9

J

a

c

k

s

o

n

,

W

y

o

m

i

n

g

Hwy 181 and Hwy 89

Continue on Hwy 89 north and see Grand Tetons

Yellow Stone to the north of Jackson, WY

 

P

i

g

t

a

i

l

H

w

y

1

6

A

Y

o

s

e

m

i

t

e

N

a

t

i

o

n

a

l

P

a

r

k
Popeye (co-host)
Hwy 101 south from Washington State into California along the west coastline
Beartooth Pass
Big Island, HI
Glacier National Park
Hwy 40 in Alberta Canada
Million Dollar Hwy
N Cascades Hwy, WA
Lolo Pass, Idaho
3 Pass Ride in Washington State

Leave Yakima, WA

West on Sr-410 to
SR 123 through part of Mt. Ranier National Park
And back east on SR-12 into Yakima, WA

Zion National Park
Extras that we agreed upon while talking:
Golden Gate Bridge
Vegas Strip
Oatmen, AZ
Sedona, AZ
Maui, HI

Around the north side
And the Hana Highway

Around Lake Tahoe
New Free Video Mentioned: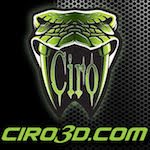 Innovative products for Harley-Davidson
Affordable chrome, lighting, and comfort products
Ciro 3D has a passion for design and innovation
Sponsor-RickRak

The Ultimate Motorcycle Luggage Rack Solution
Forget those messy straps and bungee cords
Go strapless with a RickRak quick attach luggage system & quality bag
New Patrons:
Randy Raisor of Danville, Indiana

Michael Hurd of Tulsa, Oklahoma

Jeremy Good of Fort Worth, Texas

John Ewing of Anchorage, AK

Rock Campbell of Quakertown, PA

Skyler Adams of Lehi, Utah