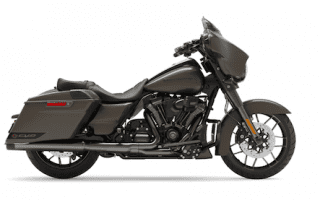 In this video, I explain what you need to know about the new 2021 Harley-Davidson model line-up. These were all revealed at Harley's first-ever global virtual launch event held online on January 19, 2021. (see my video below)
There are some issues I discovered, such as the new 2021 Harley touring models are coming with a cable clutch instead of a hydraulic clutch that has been on touring models since 2014. There were some recalls on the hydraulic clutch system over the years but it seemed to have been resolved. We really have no idea why Harley did this because these are supposed to be "premium motorcycles" and cable clutches are yesterday's technology. I think this is going to irritate many customers since other motorcycle companies are using hydraulic clutches.

And it seems at this time that you can no longer put current model aftermarket electronic fuel injection (EFI) tuners on your Harley. They seemed to have changed the data port, so the current tuners won't plug into the engine control module (ECM). I have no doubt though, that aftermarket EFI tuner companies are already working on a solution for this, so it will just be a matter of time. Until then, you can only use a Harley Screamin' Eagle (SE) EFI tuner but they are terrible and don't do much as far as tuning. Harley can use and sell the SE tuner because it is restricted and threfore EPA compliant. This is also likely the reason Harley had to make this overall data port change, to try and block aftermarket tuners that are not restricted.
The new Harley CVO line-up will be the Street Glide, Road Glide, Limited, and Tri-Glide, which all have several paint options. They will be coming with the Milwaukee-Eight 117 ci. V-Twin engine. Harley partnered with Rockford Fosgate and the Street Glide CVO and Road Glide CVO will not come with the Harley Audio by Rockford Fosgate Stage 2 Audio system. The Limited and Tri-Glide will come with the standard Boom Audio Stage 1.

The Harley "special" series models will be the Street Glide, Road Glide, and Road King. Harley may have been listening to customers because you now have a black or chrome option on the Street Glide Special and Road Glide Special but not on the Road King Special. Many traditional chrome lovers were not happy that the special models only came in a blacked-out option over the past years. These special models will have the Milwaukee-Eight 114 ci. V-Twin engine.
Also revealed were the Street Bob 114 and the iconic Fat Boy for 2021 and they both look great.
Overall, the bikes and paint options look great on these 2021 Harley models and I'm excited to see them in person at some point.
If you're interested in the Harley Pan America, Harley's first adventure motorcycle, it will be revealed by CEO Jochen Zeitz and actor Jason Mamoa on February 22, 2021, via another virtual launch event. You can get signed up for the event here.
HELP SUPPORT US! JOIN THE BIKER REVOLUTION! #BikerRevolution #LawAbidingBiker
🛒SHOP IN THE LAW ABIDING BIKER STORE 🛒
😎BECOME A MEMBER AND GET BENEFITS 😎
📹GET PREMIUM MOTORCYCLE TUTORIAL VIDEOS 📹
🎙CHECK OUT THE WEEKLY PODCAST 🎙
Join the Free Email Club!
If you appreciate this free information make sure to join the thousands of law abiding bikers that have already joined the free Email Club! You will be notified of new useful motorcycle content and techniques as we put them out. Join the Community now!