Podcast: Play in new window | Download | Embed
Subscribe: Apple Podcasts | RSS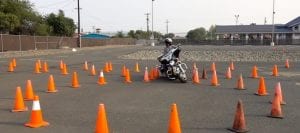 I was interviewed by Lawdog (LD) over at The Fine Blue Line Podcast, which is his newly created podcast for cops by cops as he says. I actually got to sit and relax for once as a guest and not run the show. He wanted to interview me as I am a full-time police motorcycle officer and trainer. I also run Law Abiding Biker™ Media on the side. He had a ton of questions for me and we just sat and talked. It was a great time.
Take a listen and get an inside look into what it's like day to day being a police motorcycle officer and riding a Harley-Davidson Electra Glide. There are many things the general public may not know and I reveal it all. We talk about many things such as the best police motorcycles, day to day duties, what I like, what I don't like, policies, equipment, my experience, and training. And a whole bunch more!
I thank Lawdog at The Fine Blue Line Podcast for allowing me to use the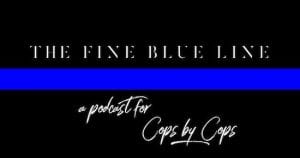 interview audio file and put it out to the Law Abiding Biker™ audience on this podcast! I have never really explained in depth much about my police motor officer career because I'm always so busy putting out other biker content for this audience.
New Free Video Mentioned:
Sponsor-Ciro 3D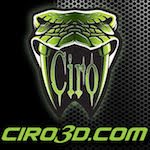 Innovative products for Harley-Davidson & Goldwing
Affordable chrome, lighting, and comfort products
Ciro 3D has a passion for design and innovation
Sponsor-RickRak

The Ultimate Motorcycle Luggage Rack Solution
Forget those messy straps and bungee cords
Go strapless with a RickRak quick attach luggage system & quality bag
New Patrons:
Steven Boyd of Jayess, Mississippi

Paul Rarey of Brentwood, California

Ashely Hansgen of Sugar Hill, GA

Alexei Marcoux of Omaha, Nebraska

Duane Peiffer of Woodstock, Illinois

Tim Walsh of Macedon, New York

Fredrick Williams of Honolulu, Hawaii

Richard Erskine of Mount Laurel , New Jersey

Kevin Sheehan of Campbell Hall, New York


STEPHEN BABER

Greg Miller

Lawrence Brust of Cape Coral, Florida
Join the Free Email Club!
If you appreciate this free information make sure to join the thousands of law abiding bikers that have already joined the free Email Club! You will be notified of new useful motorcycle content and techniques as we put them out. Join the Community now!