Podcast: Play in new window | Download | Embed
Subscribe: Apple Podcasts | RSS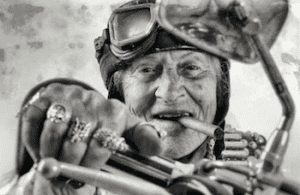 In this episode, Lurch and I discuss a  recent UCLA study, funded by Harley-Davidson,  that says motorcycling reduces stress and increases alertness.  A study from the Semel Institute for Neuroscience and Human Behavior, at the University of California, Los Angeles, seems to confirm that. Three UCLA researchers studied more than 50 motorcycle riders in tests that recorded their brain activity and hormone levels before, during and after riding a bike, driving a car and resting. Did they prove there are potential mental and physical benefits of riding your motorcycle? Well, listen in to this podcast episode and find out as we break it down for you.

Next, we talk about that fact that motorcycle lane splitting or lane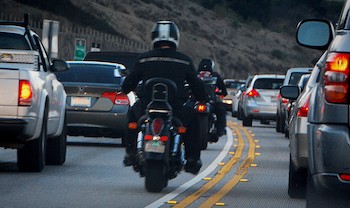 filtering may be legalized and coming to your state in 2019? California is still the only state where lane splitting is legal and many other states are watching closely. Unfortunately, lane splitting has become a rather controversial topic. Mostly by those that don't understand the many benefits of motorcycle lane splitting & don't ride motorcycles themselves.
The following states are in different stages of possibly legalizing lane splitting:
Maryland, Connecticut, Utah, Oregon, Texas, and Hawaii. If legalized, each state has its own ideas and rules on how motorcycle lane splitting can be done. Things such as whether it can only be done when traffic is stopped and at what speeds you can actually do it.

So, listen in to the podcast episode as we break down each state and where they are at in the process and what the actual details are.
New Free Video Mentioned:
Sponsor-Ciro 3D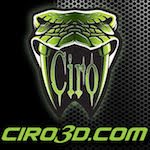 Innovative products for Harley-Davidson & Goldwing
Affordable chrome, lighting, and comfort products
Ciro 3D has a passion for design and innovation
Sponsor-RickRak

The Ultimate Motorcycle Luggage Rack Solution
Forget those messy straps and bungee cords
Go strapless with a RickRak quick attach luggage system & quality bag
New Patrons:
John Ossie of Portland, Maine

Timothy Jarvi of Petoskey, Michigan

Doug Pani of Fulton, Missouri

Daniel Horn, of Greely, Ontario, Canada

Doug Phillips of Fate, TX

Kevin Miller of New Paris, IN

Buck Stroh of Creede, Colorado

Scott Cogburn of Greeley, Colorado

Christopher Green of Seattle, WA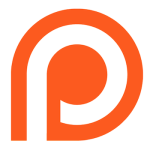 Join the Free Email Club!
If you appreciate this free information make sure to join the thousands of law abiding bikers that have already joined the free Email Club! You will be notified of new useful motorcycle content and techniques as we put them out. Join the Community now!