Podcast: Play in new window | Download | Embed
Subscribe: Apple Podcasts | RSS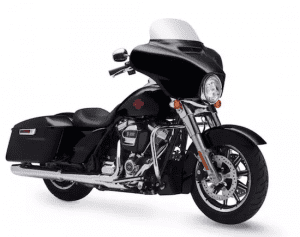 Harley released their latest touring bike, the Electra Glide Standard, and kept it pretty low key. Harley is calling it the "dressed down dresser". It comes in at a cheaper option than the Street Glide, Road Glide or either of those "special" models. In this podcast episode, we break things down for you and what this new Harley is all about and who it may be for, so listen in.
The 2019 Harley Electra Glide is basically a stripped down Street Glide and so that's what I am going to compare it to. The Harley Electra Glide starts at $18,999 and the basic Harley Street Glide starts at $21,289. The Street Glide special jumps up to a starting price tag of $27,089.

The 2019 Harley Electra Glide Standard is an awesome and capable touring bike. I say that because I ride a 2018 Police Electra Glide every day for work. It is a highly capable bike and I think it's great that Harley made a regular public model here in 2019.
Understand that the Harley Electra Glide lacks a stereo/infotainment system of any kind and there is just an empty open storage box in that location. It doesn't come standard with ABS brakes but hey can be added for $795. I strongly suggest you add ABS brakes if nothing else as they save lives. It also lacks a two-up passenger seat and passenger pegs but anything can be added based on your needs.

I'll also mention, the Electra Glide has smaller wheels and the tires are thicker than the Street Glide. The windshield is tall and plain and it has the regular square rear brake/signal setup. You can only get this bike in black. All these things separate its look from the Street Glide a bit.
The 2019 Harley Electra Glide comes with the very capable Milwaukee-Eight 107 motor. Yes, it comes standard with cruise control, which is a must for any touring bike.
Harley has recently been making moves to appeal to a broader demographic of riders. I believe the 2019 Harley Electra Glide Standard is an attempt to grab riders who may now be able to get into motorcycle touring at a lower price point.
The 2019 Electra Glide Standard is a cheaper price and stripped down but a very capable Harley touring model. It will be interesting to see how well this bike sells.
Remember, that for close to $2,000 more than the 2019 Harley Electra Glide Standard you can get a Street Glide Standard, which comes standard with ABS brakes, a basic version of the Boom Box radio (4.3 non-touch screen), two up passenger seat, passenger pegs, and paint options. But, everyone's budget is different, so the Electra Glide may be the best option for many. You can always build this bike up how you want it.
Listen in to this podcast episode as we break it down even further than this short article.
NEW FREE VIDEO RELEASED:
Sponsor-Ciro 3D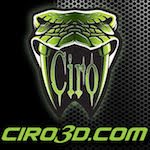 Innovative products for Harley-Davidson & Goldwing
Affordable chrome, lighting, and comfort products
Ciro 3D has a passion for design and innovation
Sponsor-RickRak

The Ultimate Motorcycle Luggage Rack Solution
Forget those messy straps and bungee cords
Go strapless with a RickRak quick attach luggage system & quality bag
New Patrons:
Chuck Charlebois of Webster, NY

Guy Costa of Covington, LA

Tylar Barr of Winlock, WA

Adolphus Lester Jr of Griffin, Georgia

William McCormick of Victorville , CA

Drew Arnold of Lincoln, Nebraska

Kimberley Luoto of Beaverton, Oregon

Ed Arrasmith of Absecon, New Jersey

Bob Spampinato of North Bellmore, NY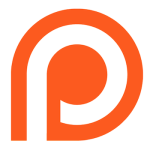 Lenora Benekin

Stephen Smith of Lees Summit, Missouri

John Post of Flower Mound, TX 

Scott Gorman of Prescott, AZ

Carnan Bergren of PENDING??

John Gilbert of Mariposa, California

Krzysztof Franczak of Józefów Poland
Join the Free Email Club!
If you appreciate this free information make sure to join the thousands of law abiding bikers that have already joined the free Email Club! You will be notified of new useful motorcycle content and techniques as we put them out. Join the Community now!