Podcast: Play in new window | Download | Embed
Subscribe: Apple Podcasts | RSS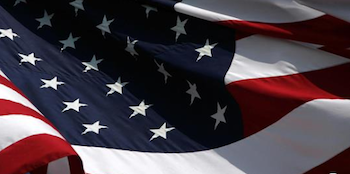 The Run for the Wall event and organization's mission is to promote healing among ALL veterans and their families and friends, to call for an accounting of all Prisoners of War and those Missing in Action (POW/MIA), to honor the memory of those Killed in Action (KIA) from all wars, and to support our military personnel all over the world.

I have "Goat" on a mic for this episode as he is a veteran and actually rode the entire event this year! He has some great insight and tips for you. If you've ever wondered about this event and whether it's for you then this is the podcast episode to tune into. Goat shares some very special stories.
The organization's philosophy is to maintain a safe, supportive and private atmosphere in which all participants can reflect and heal on their journey to the Vietnam Veterans Memorial in Washington, DC, in the hope they can return home to a new beginning.
The Run for the Wall event is a 10 day cross-country motorcycle ride from Ontario, CA to Washington DC, covering around 3,000 miles and crossing through 9 states. But, you can join at any time from your location if registered. There are 4 routes to choose from and it is common for the event to have over 1,000 riders. The ride ends in Washington DC at the Vietnam Memorial.

The 2020 dates for Run for the Wall are May 13–23, so get registered and support a great cause!
NEW FREE VIDEO RELEASED:
Sponsor-Ciro 3D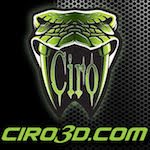 Innovative products for Harley-Davidson & Goldwing
Affordable chrome, lighting, and comfort products
Ciro 3D has a passion for design and innovation
Sponsor-RickRak

The Ultimate Motorcycle Luggage Rack Solution
Forget those messy straps and bungee cords
Go strapless with a RickRak quick attach luggage system & quality bag
New Patrons:
Stuart Hartvikson of Lawton, OK

Rick Baena of Sun City, AZ

Bill Schreiber of Milan, TN

David Crowell of Louisville, KY

Jacob Kliethermes of Union, Missouri

Larry Ardison of Cibolo, Texas

Jeff Smith of Galloway, Ohio

Darrell Hareod Jenks, Oklahoma

Christopher McAteer of Wimberley, Texas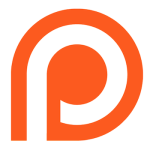 Krzysztof Franczak of Józefów, Poland

JOHN GILBERT of Mariposa, CA 

Richard McDermed of Oxnard, CA

Martin Blazko of Kipfenberg, Germany

Rick McDermed of Oxnard, CA

Carl Raymond